Three Education Technology Tools to Support Your K–12 Student's Learning
byConnections Academy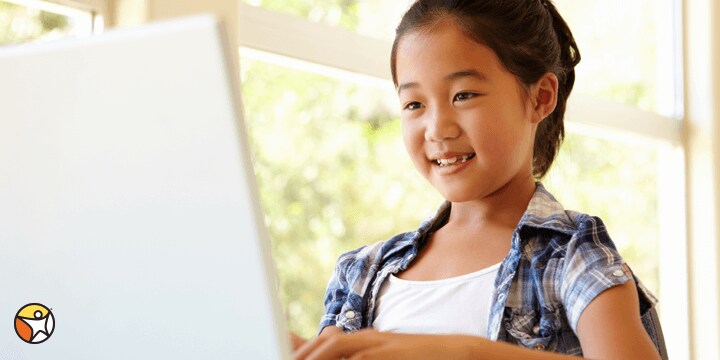 At its best, education technology, or ed tech, offers tools that can organize your teaching, make collaboration a breeze, and support your student's learning.
This digital-first generation of students will give you bonus points for making learning fun as they dig into learning from these amazing ed-tech tools.
DoodleMaths
Make math fun, engaging, and confidence boosting with this app that gives students positive reinforcement as they learn new concepts and strengthen skills. The app tailors learning to your student's level to give the right mix of challenge and motivation. You can use it to reinforce what your student is learning at school or to forge ahead of the classroom if your student is ready to go to the next level. This type of personalization aligns with Connections Academy's personalized learning approach and has worked well for many students.
Learning level: elementary through middle school. DoodleMaths requires a paid subscription after a free trial period.
Aida™ Calculus Homework Tutor
Aida Calculus, the first AI-powered tutoring app, helps students tackle one of the most difficult and frustrating math disciplines. The app gives real-time feedback and personalized recommendations to Calculus 1 students. At least one semester of calculus is required for almost all science, technology, engineering and math (STEM) careers. But nearly one-third of students fail or drop the course, turning calculus into a major leak in the STEM pipeline, according to Pearson, the world's learning company. By helping students tackle calculus, Aida can be one solution to this challenging education and employment problem.
Learning level: high school/college prep. Download Aida for free.
Snap & Read™ Assistive Technology
Snap & Read is a text-to-speech app for web and mobile pages that not only reads accessible text, but can read text within images, translate to and from other languages, and adjust reading difficulty through its dynamic leveling of vocabulary. This app opens up the world of reading to students with visual impairments, as well as students with other reading challenges.
There is even a feature that can minimize page distractions by stripping out extra content and using a word and line highlighter for guiding reading. This can keep students with attention issues on track while reading. The app is free for students, parents, and educators. An app with this level of broad appeal can be useful for English language learners, students with attention deficit hyperactivity disorder (ADHD), the visually impaired, or students with dyslexia.
Learning level: elementary, middle, and high school. Learn more and find the iOS, Android, or Google Chrome extension.
Getting students engaged in learning is critical to their school success. These ed-tech tools make that process a bit easier and more fun. Do you need information about how online school can open students to a world of learning? Check out the Connections Academy website and find a school in your state.
Related Posts