The Digital Yearbook: Transforming a School Tradition
byConnections Academy
2 min to read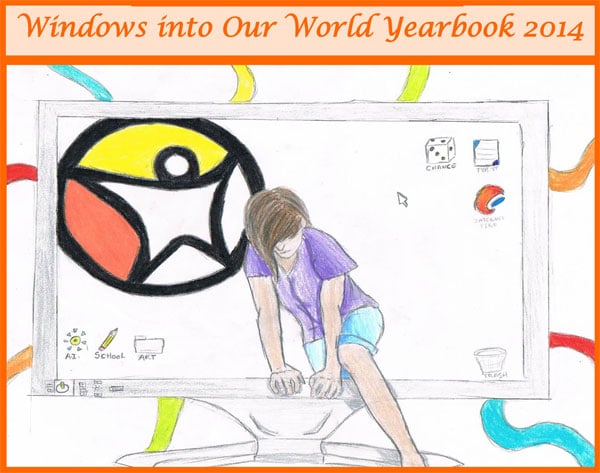 I guess I shouldn't be surprised when an online school takes a completely innovative approach to an old school tradition. But I confess that I'm completely blown away by both the execution and implications of Connections Education's latest take on the school yearbook. Call it the next generation of the digital school yearbook.
New Features of the 2014 Yearbook
While we have produced digital yearbooks in the past, this year the Student Experience Team is using a new platform from iYearbook.com that enables every student across the country to play an equal part in creating this traditional record of school memories.
With parents' permission, students can:
Create a personal page reflecting their interests and accomplishments.
Contribute photos and videos to pages covering school field trips, events, and national clubs and activities.
Respond to polls and surveys.
Even sign one another's yearbooks digitally.
Have easy access to the yearbook 24/7 from any device.
Each of our Connections Academy schools will have its own yearbook and a staff member trained to ensure appropriate content. (Parents or caretakers can choose to exclude images and information about their students.)
Yearbook Access and Benefits of a Premium License
To contribute to or view the yearbook, the student will access it through a single sign on (SSO) in Pearson Online Classroom, which authenticates his or her school login credentials. This means that no outsiders will ever gain access to the digital yearbook.
Anticipated to "go live" next month, the new yearbook will allow students to upload photos, videos, and even artwork at no charge through July 31, 2014. After July 31, students can continue to access their own pages for free, but they will need to pay a onetime fee of $25 for "perpetual access" to the entire yearbook. With this everlasting license, students will also be able to print or download the yearbook in a PDF version.
Of course, there are loads of practical advantages to the digital yearbook. All photos can be in color. There's no page limit, practically speaking. Parents and students can access the yearbook from anywhere with an Internet connection, making it much easier to share with family and friends. And, because there's no printing deadline, these yearbooks can include graduation events without any delay.
Individualized Student and School Pages
But here's what really excites me. This method of yearbook production actually empowers every student to reflect his or her own individualized school experience and memories rather than settling for some committee-curated version of that experience. Each student gets to tell his or her story in his or her way, adding his or her own school "artifacts"—while still contributing to the school's overall story. That is a major transformation of an old school tradition. And isn't that what online schooling is all about?
Related Posts
Sorry, there are no blog posts to display.