How to Teach Kids About Random Acts of Kindness Day
byC. Philpot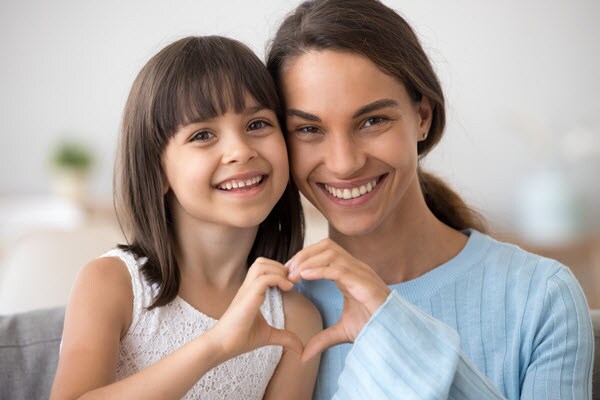 "Kindness is the language which the deaf can hear and the blind can see."
—Mark Twain
Have you ever had the vehicle in front of you at the tollbooth pay your fare or made a mad dash back to your car expecting to find a parking ticket only to discover that someone hads put quarters in the meter while you were out?
These generous and unexpected gifts from strangers are called random acts of kindness (RAK), and they can be as simple and impromptu as helping a parent carry a stroller down the subway stairs or as elaborate and planned out as leaving your original artwork in a city park for people to find. Research shows that, regardless of their magnitude, random acts of kindness benefit both those who receive them and those who give.
Since RAK are a win-win for all involved, why not use this year's Random Acts of Kindness Day (February 17) as an excuse to get your children started on doing good deeds? As they hold doors and dole out compliments, they'll learn valuable lessons about generosity, connectivity, and how great it can feel to do something nice without expecting anything in return.
Why are random acts of kindness important?
When your child shares her lunch with a hungry classmate or gives a street musician what's left of her allowance, she's genuinely and measurably helping another person. That said, there are numerous other, less obvious reasons for you to encourage your child to make RAK a part of her everyday.
Doing good feels good.
Researchers have found that the area of the brain associated with pleasure is activated by charitable thoughts. Psychologists call this phenomenon "helper's high."
RAK can lead to increased feelings of well-being and connectedness.
 A 2012 study in Vancouver found that 9- to 11-year-olds who were asked to perform three acts of kindness per week for four weeks made improvements in feelings of well-being and peer acceptance.
Kindness, health, and happiness are all connected.
In her book Raising Happiness, Dr. Christine Carter describes the health and happiness benefits that children enjoy when they are kind. "Kindness makes us happy," she writes. "This may be especially true for kids. Adolescents who identify their primary motive as helping others are three times happier than those who lack such altruistic motivation."
Kindness could be contagious.
According to a study conducted by Jamil Zaki, director of the Stanford University Social Neuroscience Lab, kindness may even be contagious. "We find that people imitate not only the particulars of positive actions, but also the spirit underlying them," Zaki writes in Scientific American. "This implies that kindness itself is contagious, and that it can cascade across people, taking on new forms along the way."
Ideas for random acts of kindness
Together with your child, gather toys, books, and clothing that he no longer uses and donate them to a local charity or nonprofit.
Participate in the Kindness Rocks Project, a community undertaking where people paint inspirational messages on rocks and leave them in public spaces for others to find.
Let someone who's in a hurry go in front of you in line.
Donate pet food to your nearby animal shelter, and if your child is an animal lover, maybe offer to take some dogs for a walk.
Spend an afternoon picking up litter in your community.
Take your children to the grocery store to pick out nonperishable food items to donate to a food pantry.
Challenge your child to give a stranger a compliment.
Order (and use) a Kindness Kit from Kindness & Co.
Leave a thoughtful note on a random car.
Bake some cookies and take them to your town's police department or fire station along with a thank-you note.
The Random Acts of Kindness Foundation has tons of other RAK ideas, but it might be a fun exercise for you and your children to brainstorm RAK ideas together.
If you wish, inspire others by sharing your acts of kindness on social media using #RAKDay.
Become kindness role models
If your children learn from home, their schedules are much more flexible than those of their peers in traditional brick-and-mortar schools. Take advantage of this fact by integrating kindness and social altruistic activities into your academic planning. You and your child can even read books about kindness for inspiration! These activities will help your children build connections and understand their place in the community and the world at large.
Encourage your children to see themselves and you as kindness ambassadors, spreading the safe, nurturing, and welcoming learning environment you have in your home into the world at large through compassionate words and good deeds.
To learn how you can be more involved in your children's education with more opportunities to help them learn about kindness, community-building, and connectivity, visit the website for Connections Academy online public school. Or to learn about online private school, visit Pearson Online Academy 's website.
Resources
Random Acts of Kindness Foundation
Related Posts