How Online School Works for Military Families
byConnections Academy
3 min to read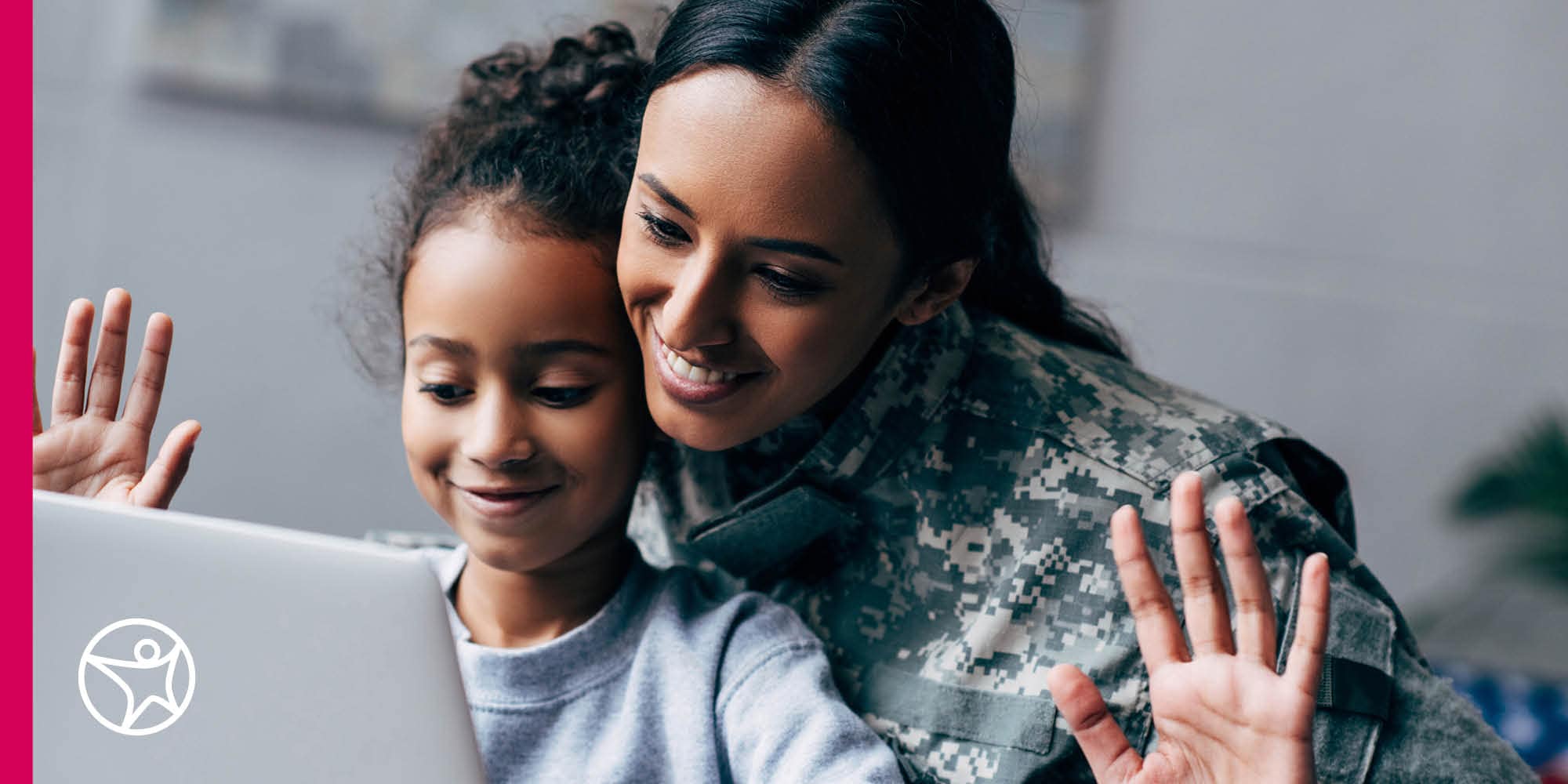 Did you know that the average military family moves three times as often as their civilian peers? Between the frequent moves and stress of deployment, our nation's military and their families make many sacrifices. Often the nearly two million U.S. children in military families must adjust to a new school and making new friends.
These challenges—and the brave families who rise to the occasion—are why May is Military Appreciation Month.
Fortunately, with the additional option of online school available today, the one thing military children won't need to give up is a high-quality education. Here are a few reasons why online schools can be an excellent solution for military families:
Portability. Depending upon your school, you may be able to continue with the same online school provider in a new location, avoiding a stressful transition. Public online schools like Connections Academy are available in many states, and private online schools like Pearson Online Academy are available across the country and worldwide.
Long-Distance Involvement. Long-distance involvement. Virtual school means that lessons, assignments, and grades are all accessible online, so a parent who is stationed overseas and has internet access can remain up-to-date and involved in his or her children's education.
Access to rigorous curriculum, exciting electives, and honors and AP courses. Not all school districts are created equal. By enrolling in a high-quality online school, you can ensure your child receives a top-notch education—even if you are relocated to an area where budgetary issues have led to program cutbacks.
Flexible schedule. With virtual school, your kids needn't fall behind while transferring to a new duty station. You have flexibility to  schedule school around travel, family commitments, and other activities.
Parent involvement. In virtual school, an adult, typically a parent, acts as the Learning Coach. This can add much-needed stability and consistency for a child whose family moves frequently.
Close family ties. Many families that do online school find the experience draws them closer together. The teamwork and bonds that this shared experience builds can strengthen the family during deployments and other stressful times.
If you're a member of a military family, have a relative who serves, or have close friends in the Armed Forces, then you should discuss the importance of service with your child. Understanding the responsibilities and the possibility of deployment can help children prepare for the ever-changing lifestyle of a military family. Here are some resources that can help:
Explore videos, downloads, and other resources curated by MilitaryChild.org to help families ease the transition for children when moving to a new duty post—and a new school.
Choose a patriotic activity to help your kids learn about respect, honor, and serving their country.
Download a handy checklist from MilitaryFamily.org to help you plan for your child's school transfer during your next permanent change of station.
Discover recommended books and activities to help children cope with a parent's deployment.
If you are part of a military family—or if you know a military family—please take a moment this Military Appreciation Month to thank the service members—and recognize their kids for doing their part and supporting their loved ones!
To learn how you can be more involved in your children's education with more opportunities to provide meaningful input, visit the website for Connections Academy online public school. Or to learn about online private school, visit Pearson Online Academy 's website.
Related Posts