How to Make K–12 Summer Learning Fun … and Not Like School!
byConnections Academy
3 min to read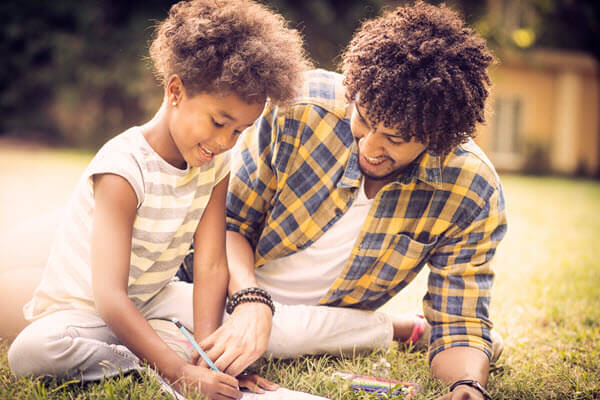 Just like parents, kids need a break from their daily routine! And with their developing brains, increased school pressure to perform, less physical education time, and less recess, it's likely they need a break more than ever.
With school out, and most kids really happy about that, you'll want to continue providing learning opportunities—but make it seem like fun. Here's how!
Take Lessons from the Natural Environment
After sitting in a classroom all year, or at a station in your home for online students, getting outside can stimulate a new level of engagement and interest. Whether your child spends time in the backyard or at a local park, nature can provide a different perspective on learning science, math, or geography. Tailor activities to your student's interest.

Do you have a weather buff? Summer weather invites us to learn more about changes to the world around us. Whether your weather is hot and humid or temperate and cool, your student can learn about pursuing a career in meteorology.

Benefit from Boredom to Unleash the Imagination
A bit of boredom isn't bad. It can open your child's imagination and allow him or her the chance to invent a new game, make a new friend, or uncover a fossil in the backyard. Encourage daydreaming. And if your student is open to it, perhaps have him or her draw a picture or write a story to record their imaginings.

Give your student time to play. Unstructured play is associated with improvements in memory, self-regulation, and social skills.* Who knows where your child's imagination can go with a hose or bucket of water, a two-liter bottle, and some tape. Check out these instructions to make a water-propelled rocket.

Broaden Your Student's Horizons Through Travel
Summer is a great time to travel and learn lessons about a past era, a different culture, and even strengthen family bonds while making memories. According to the Student & Youth Travel Association, travel has a positive impact on students, providing academic, social, and civic benefits.

And you don't need international or even interstate travel to give your child these benefits. You can use your state as a base for learning and teach your child about your state's history, weaving in opportunities to go to museums and historically important landmarks.

Increase Your Child's Background Knowledge to Improve Reading
Many schools are focused on improving reading skills and test scores. You can help in those efforts not by doing grammar worksheets or reading exercises in workbooks, but by enriching your child's knowledge base. Your child needs to learn vocabulary and language skills by experience to build the foundation for learning. So go to museums, baseball games, street festivals, and planetariums. That way, when your child encounters a reading comprehension assignment in school about the solar system, he or she can connect with and understand the text better than if they didn't bring this background knowledge to the assignment. Read more about the Matthew Effect.
Find a Summer Camp That Peaks Your Child's Interests
During the school year, your child has to focus on some nonpreferred work. But summer camp doesn't have those same requirements. If your child loves video games, there are camps that offer game design. Or if your child loves art, there is painting, pottery, or puppet making. Finding a summer camp that focuses on your child's passions, strengths, or interests will not only help generate excitement about going to camp but also may align with what your child has learned at school.
With preplanning and forethought, your child can have the perfect mix of fun (and learning) to look forward to all summer long.
And if you are looking for fun online summer courses to supplement your child's academics, check out Pearson Online Academy 's online summer school courses.
*http://www.challengesuccess.org/wp-content/uploads/2015/07/DYK_Elementary-School_Dec2015-2.pdf
Related Posts