How Online Learning Supports Students with Autism
byCorissa Hennessey
4 min to read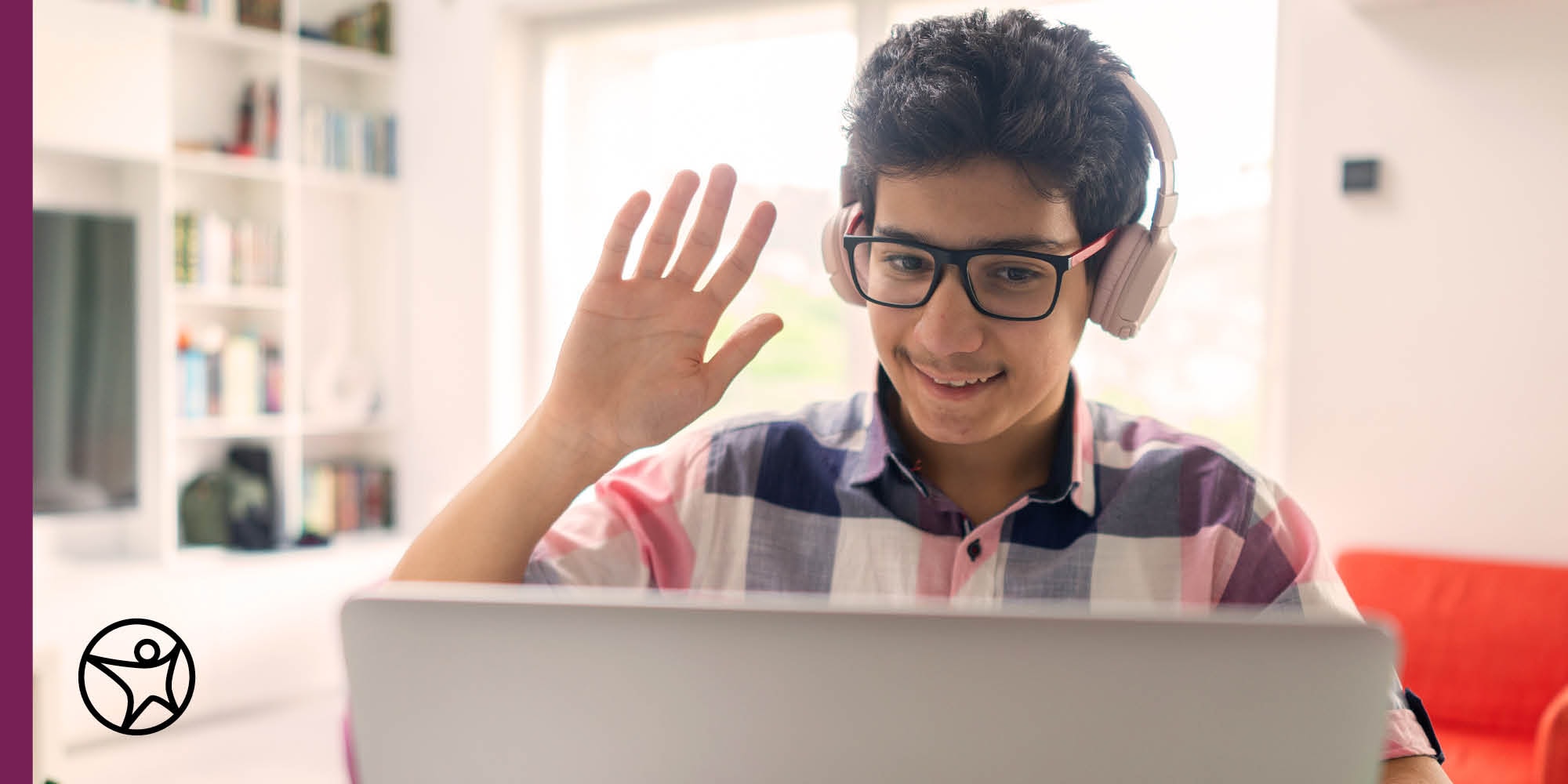 Students on the autism spectrum are often gifted and have exceptional abilities; however, they may face numerous challenges in learning environments that are not designed to support them. Some of these challenges may include bullying, confidence issues, learning pace, and sensory issues caused by fluorescent lights, noisy classrooms and hallways, as well as loud school bells.

When considering alternative learning options, it's important to take certain criteria into account. The ideal learning environment for a student with autism will accommodate their specific learning needs, provide solutions to their challenges, and eliminate barriers to learning that often occur in more traditional education settings.
How Does Autism Affect Learning?
Autism is a developmental disorder, not a learning disorder. However, autism can overlap with learning disorders, and some students with autism have difficulties with the learning process—especially when the learning environment is not tailored to their needs. Students with autism may experience challenges in some or all the following areas:
Comprehending verbal language, including lecture
Focusing on a generalized curriculum that overlooks student interest.
Planning and executing multi-step projects.
Utilizing fine motor skills, including writing, using scissors, and drawing.
Engaging in required social interaction, such as during a collaborative project.
Facing changes in schedules and expectations.
Dealing with sensory stimulation that feels overwhelming.
Fortunately, traditional school is not the only option for students with autism.
Benefits of Online Learning for Children with Autism
According to observations by Dr. Emily W. King, students with autism need a learning environment that addresses the following needs:
Flexibility and pacing – Students with autism do better when they are following their own interests and working at their own speed.
Lack of engagement – Students with autism manage their behaviors and stress better when they are allowed to incorporate their own interests into their learning experience.
Social stressors – By removing social pressures, students' learning capacities increase.
Learning preferences – When students have more control over taking breaks and removing themselves from difficult points within their day, it helps reduce behavioral challenges.
When we consider these needs and the commonplace challenges for students with autism, an ideal alternative solution will need to directly address these challenges. Online learning can do just that.
Online Learning Benefits That Meet Students Where They Are
Online Learning Benefits That Meet Students Where They Are
Provides a flexible schedule that encourages more engagement and less rigid time management.
Decreases anxiety related to bullying and social stressors.
Improves focus on their interests and allows more control over their daily schedules with less social pressure.
Increases attendance due to lower stress and more relaxed scheduling.
Controls sensory stimuli, such as lighting and noise, more easily at home.
The Impact of Socialization and Learning Environment for Autistic Students
A 2002 study by Comprehensive Issues in Pediatric Nursing found that 94% of students with Asperger's Syndrome, one autism spectrum disorder diagnosis, experience bullying at some point in their lives.
While practicing social skills is important for students with autism, a traditional school setting often places students with autism in social situations that can be overwhelming. If bullying is involved, these interactions can be harmful. Virtual learning provides a way to separate the education aspect of school from their social aspect so that it doesn't interfere with the learning process.
Some parents worry that online school will limit their child's opportunities for social interaction, but this is a common misconception. Online students, including students with autism, have access to student clubs, field trips, volunteer opportunities, and more. Many Connections Academy® schools have designated community coordinators who manage events for families, principals, and teachers to meet face-to-face. Virtual school technology creates collaborative learning environments, and tools such as the LiveLesson® sessions enable real-time teacher-to-student and student-to-student interactions.
Online learning removes many of the barriers that can prevent students with autism from achieving their highest potential.
How Connections Academy Can Support Students with Autism
At Connections Academy, we value the feedback we receive from parents and students. Parents report that the Connections Academy teachers and staff provide learning support that goes above and beyond past experiences, and the modifications available with online learning have helped set their kids up for success.
Here are some additional benefits of Connections Academy for students with autism, based on feedback:
Parents and students are more involved in the learning process.
Students feel more empowered and in control of their learning.
Students experience less stress related to social expectations.
Students love the ability to work at their own pace.
Connections Academy also offers a host of unique perks, including:
A wide variety of choices for projects that allow students to pursue their passions.
A realistic workload.
Software that adjusts to student proficiency.
Flexible completion times.
A variety of ways to answer questions to reduce social pressure.
As a parent, you may have concerns about switching to a virtual school for special needs. The Connections Academy online public-school option ensures your child is accessing the highest quality education through our carefully curated curriculum, and we provide support all along the way. Learn more about how it works.
Download the Benefits of Online Learning for Children with Autism
Related Posts