Children Data Privacy & Best Practices for Using the Internet
byAlyssa Austin
3 min to read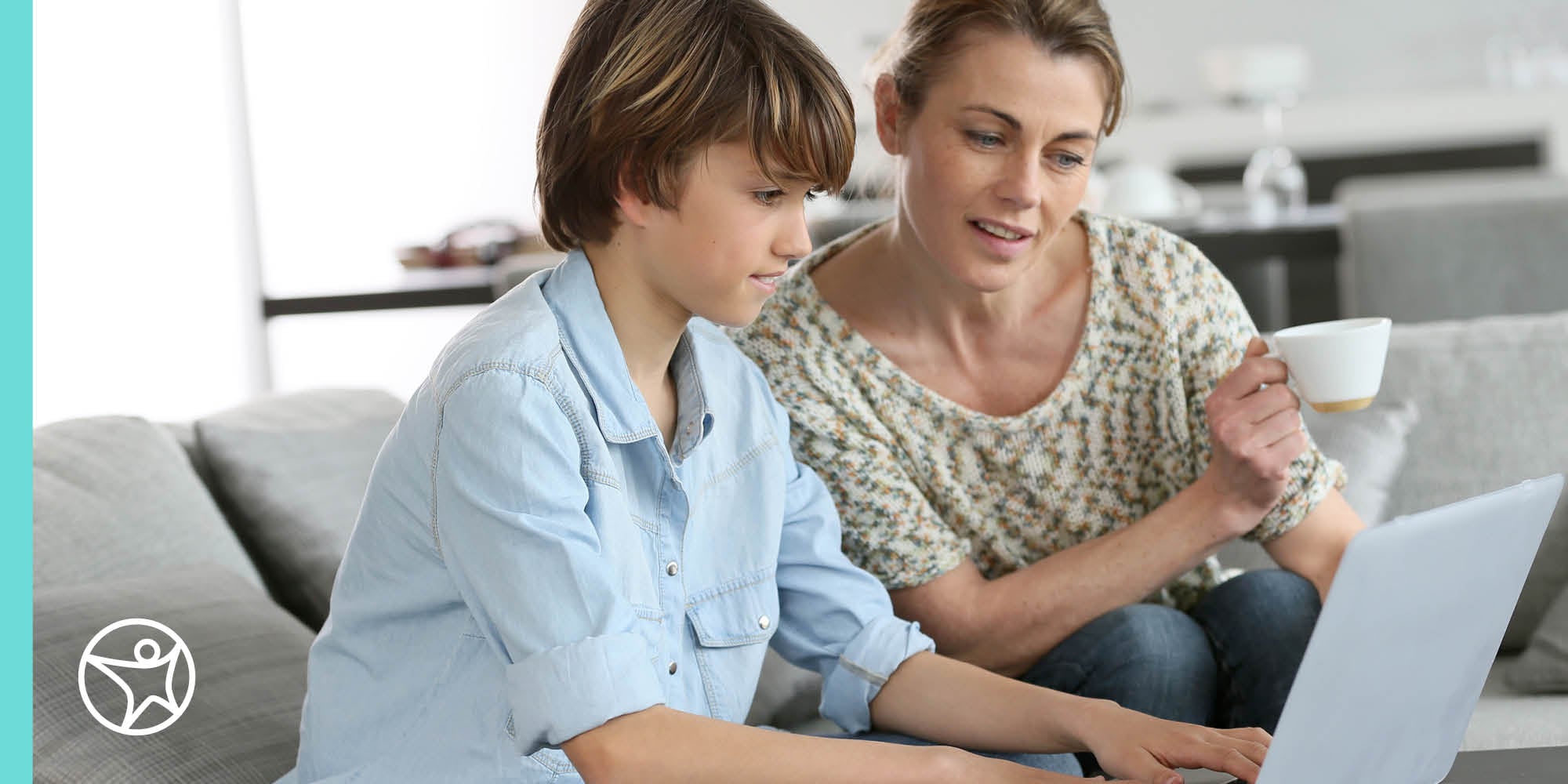 The Internet can be a wonderful resource for learning, especially for young students. But with a wealth of knowledge comes many potential dangers, including exposure to unsafe topics as well as data privacy threats that children using the Internet can easily stumble upon. 
By educating themselves on Internet safety, parents can help instill safe practices for protecting children's data privacy in their households. Read on to learn our recommendations for some children's Internet privacy best practices. 
Internet Security for Kids – What You Need to Know
There are a few laws that were created to help govern what children can see and interact with on the Internet that are helpful for parents to know about. First, there is the Children's Internet Protection Act (CIPA), which was "enacted by Congress in 2000 to address concerns about children's access to obscene or harmful content over the Internet," as explained by the FCC. This law primarily applies to schools and libraries that offer Internet access to children and requires these institutions to adopt and implement specific Internet safety policies that monitor online activities of minors, as well as provide education around cyberbullying and appropriate behavior on social networking websites. 
Another important children Internet privacy and safety law that parents should know about is the Children's Online Privacy Protection Act (COPPA), which aims to protect children under the age of 13 from websites attempting to collect personal information. According to the FTC, the goal of COPPA is to "place parents in control over what information is collected from their young children online." 
While both laws were created to protect children from unsafe Internet practices and material, the best way to ensure safe Internet usage in kids is to lay out some best practices in the home. 
Tips for Teaching Children Internet Privacy Practices
Ensuring online safety for kids begins with creating a safe space for Internet use and teaching your child about Internet privacy and security for kids. Here are some tips: 
Keep the computer in a common area where there are often other family members – not in a bedroom or private space.  
Teach your child about the far-reaching effects of sharing photos online and advise your child not to post personal pictures on the Internet.  
Counsel your child to never share personal information, such as their full name, address, school name, or location on the Internet.  
Help your child set up screen names (that don't use their name or personal information) to ensure safe Internet access.  
If they receive a strange or threatening message, email, or text, teach them to not respond, and instead come to you right away. Be sure to also teach your child the signs of dangerous or "scam" messages so they can be aware of potential threats and phishing scams. 
Advise your child to come to you if they receive messages (on social media, in comments, via chats, text, etc.) that they perceive as scary or that makes them uncomfortable. 
Consider setting up parent control software (often included with Internet service providers) that can help protect children from Internet predators, adult content, and data collection. 
The best thing you can do to introduce safe Internet guidelines to your child is to spend time online together. Make it a fun family activity that simultaneously teaches healthy children data privacy safety practices. 
As a learning institution that functions 100 percent online, Connections Academy makes it a goal to share children Internet privacy best practices with young learners. Learn more about Connections Academy's approach to online learning.   
Related Posts