Learn How You Can Help Kids Prevent or Overcome Bullying
by Beth Werrell
3 min to read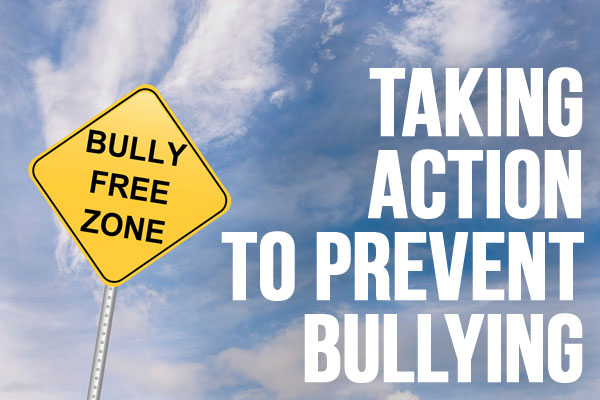 Bullying is a significant problem nationwide with far-reaching consequences for victims, witnesses, school staff, and the bullies themselves. According to a study published in the School Psychology Review,1 more than 70 percent of young people have seen bullying in their schools—and even homeschooled and virtual school students are not immune.
Bullying can occur in neighborhoods, organizations, and the workplace, as well as via electronic devices and online. With the problem so widespread, it's important to educate your family about the types of bullying and how to handle them. In recognition of the tenth anniversary of National Bullying Prevention Month(opens in a new tab), we've gathered some excellent resources you can use with your children.
Stop Bullying by Becoming an Upstander
Get a helpful overview of the types of bullying, risk factors, and steps your family can take to prevent bullying at StopBullying.gov, a website managed by the U.S. Department of Health and Human Services.
On this site, you can watch an interactive slide show and videos to learn how your student can safely be more than a bystander(opens in a new tab) when encountering bullying in schools and online. You can also view information from a student's or parent's viewpoint, find a helpful FAQ section, and take a bullying prevention pledge.
Antibullying Resources for the Whole Family
Student-Specific Resources and Bullying Facts
Consider sharing student-oriented bullying prevention websites with your child. Here are a few informative selections:
Other Resources to Help You Define Bullying
Books that feature bullying situations can get kids thinking. Try reading an age-appropriate book with your child and using it as a discussion starter for the whole family. Visit the PACER Center's book list—it includes books about bullying(opens in a new tab), with selections for all ages.
Coach your students on safety while surfing the Web and using electronic devices. Download an information sheet of tips for teaching your student about cyberbullying(opens in a new tab).
Value of Parent Involvement
Parent involvement is key to helping children learn how to avoid and confidently handle bullying situations. We hope you will use these resources to educate your family and make a difference in your community! Check back for more information and resources about bullying awareness and prevention throughout October.
To learn how you can be more involved in your child's education through online public school, visit the Connections Academy website. Or to learn about online private school, visit Pearson Online Academy 's website.
Sources:
1 School Psychology Review 36 (3), 361–82.
Related Posts