Can Your Student Benefit from Taking College Classes in High School?
byChristopher E. Nelson
5 min to read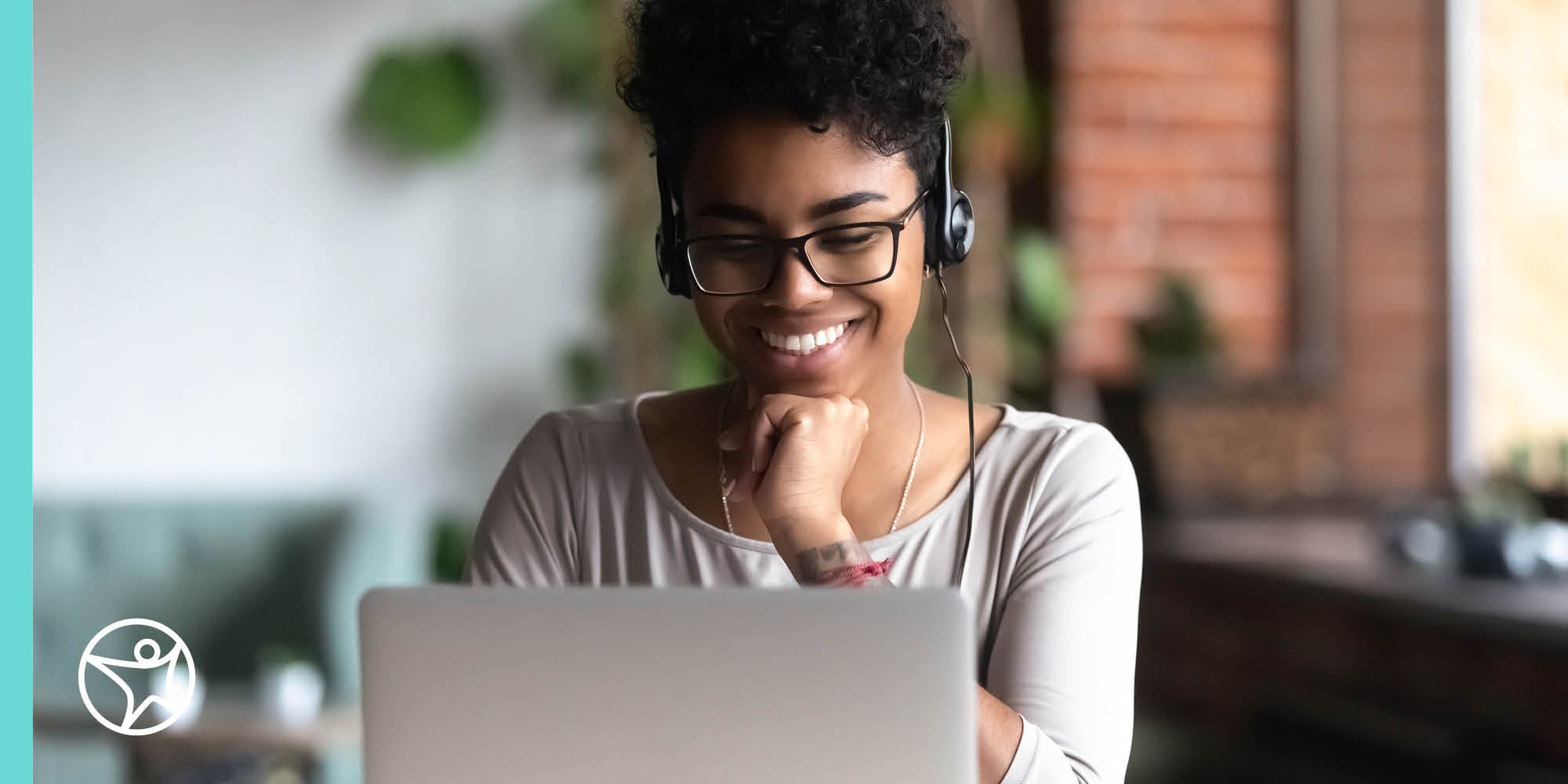 If your high school student is a high-achiever academically in homeschool and is looking forward to college, he or she might benefit from an early introduction to college-level coursework. Dual-enrollment classes enable high school students to take classes through local colleges and to potentially earn college credit.
Dual-enrollment is not for every high schooler, but if your online school student is already excelling in a particular subject area or in their coursework overall, they might enjoy and benefit from taking an early college class or two.
More than a third (34%) of all students take courses for college credit while in high school, the U.S. Department of Education says.
A 2020 study of Florida high school students  found that taking dual-enrollment courses online and in-person was associated with better college outcomes, including immediate enrollment after high school and completing a degree. Study authors said colleges and school districts "should design strategies to improve learning in online dual-enrollment coursework and ensure that online students are well supported."
How to Take College Classes While in High School
If your high schooler is interested in taking a college-level class, contact the registrar's office at the college as early as possible for information about what's available as well as eligibility and enrollment procedures. First, make sure the class is open to high school students. Then, the next questions are:
Will the course be accepted for credit at most other colleges?
Can I take a college class in place of a required high school class?
Will my high school transcript record my college work?
Are there any requirements or restrictions I need to be aware of?
How and when can I enroll?
If your student is taking AP®* classes, which many Connections Academy® schools offer, make sure they don't overlap with any college class they take. Most colleges will not award credit for an AP exam and a college class in the same subject.
Dual-enrollment programs differ state by state and school to school. Some schools offer courses to high school students through their adult learning or extension programs. Many schools have summer college classes for high school students.
Harvard University has a summer pre-college program on campus in Cambridge, Mass., with more than 100 courses taught in classes of approximately 15 students each "without the pressure of letter grades." Many other universities offer online or in-person summer college classes for high school students that lead to a certificate of completion with the option to buy a credit or noncredit transcript.
Benefits of Taking College Classes in High School
Taking online college courses in high school introduces students to the rigors of college coursework and gives them a chance to show themselves and others that they can be successful in academics beyond K–12. Additional benefits of early college classes include:
Time-management skills.
Taking on some college classes while in high school will not only teach you effective time management, but how to handle college-level workloads without being overwhelmed.
Exploration of different interests.
Taking early college classes lets the student dig into one or more areas of academic interest. A high schooler might discover a potential major or a distaste for the particulars of a subject well before it affects their college grade point average.
Fewer classes to take in college.
With some freshman and sophomore year requirements out of the way, the student who's ahead will have more time to explore extracurricular activities to broaden their college experience.
Save money.
It may cost money to take college classes while in high school, but they're much less expensive than college tuition. Even if a student earns only a few college credits before receiving their high school diploma, they could save thousands of dollars. 
Improve class rank.
Many schools offer additional grade points for college level courses, like advanced placement or honors courses weighting. This can be helpful when it comes to improving your class rank. Policies do vary by school, so be sure to review your school handbook or contact your school counselor to get information about the grading and class ranking policies at your school.
Is It Good to Take College Classes in High School?
Students who are interested in earning college credits or are already excelling in their high school courses are probably ready for early college classes. Further, to be successful, your child should:
Feel comfortable communicating with older teens and adults.
Be naturally curious and interested in understanding topics at higher levels.
Have established academic goals. If not a chosen major, they should be able to explain why they want to take a college course.
Are college classes while in high school right for me?
College level courses require a higher-level thinking and writing skills. Courses taught at the college level are about more than advanced content, they also have college level expectations and responsibilities. According to Karen Muston, a certified School Counselor at Connections Academy, "Students who are most successful in dual-credit programs are those who are not just academically successful, but they are also independent learners who know how to self-advocate, self-motivate, manage time, prioritize and communicate well." These key traits are all skills students learn through a virtual education like the one Connections Academy provides.  
Many Connections Academy schools offer Dual Credit opportunities to students. And, you'll find that your online high school student will have the opportunity to develop skills central to succeeding in college through a Connections Academy education. Talk to your child if they have expressed interest in early college classes. There is no way to know for sure that your child will be successful, but they'll want and need your support all along the way.
*AP® and Advanced Placement® are registered trademarks of the College Board. Used with permission.
Related Posts