Turn Your Back-to-School Enthusiasm into an Action Plan!
byConnections Academy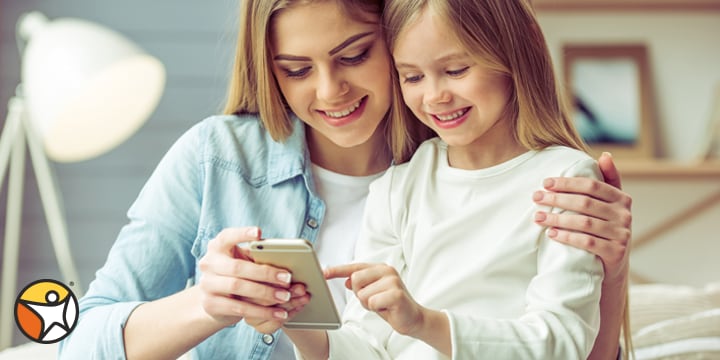 Your K–12 student may dread the start of another school year because, after all, it's tough to get back on a schedule and to be held accountable for work. As parents, however, this is truly the most wonderful time of the year!
So how do you turn your enthusiasm for the new school year into an action plan that will help your student learn and thrive in school? Follow these steps below:
Prepare a dedicated learning space or study area
You don't need to have a whole room set aside for your student's study needs, but dedicate a specific spot that is quiet, organized, and stocked with school supplies. The study area can be in your dining room or your student's bedroom, but remove or turn off distractions like cell phones or TVs so your student can concentrate on his or her work.
Set a school schedule
Your online school schedule should include time for work, play, and rest. This is important even for teens! If your student attends a traditional school outside of the home, he or she likely will have homework that needs to be completed. If your child is an online or homeschooled student, you will need to schedule your student's daily coursework, leaving time for extracurricular activities like sports, music, etc.

Just like you schedule a distraction-free time for academics, you should schedule sleep for your student. According to the American Academy of Pediatrics, teens should get 8–10 hours of sleep each night. Younger children should get even more.

Get involved in your student's education
You don't have to be a helicopter or a bulldozer parent to be involved. You can join the Parent-Teacher Association, volunteer in a classroom or on a field trip, or advocate for local school issues in your community. For many working families who may not be able to be physically present during the school day, being involved in homework and nightly reading and staying on top of progress and grades is a fundamental way of showing up for your student's education.
Learning Coaches support online students
For online school students, having a parent or Learning Coach intimately involved with the day-to-day coursework offers the loving support that many students need to do their best work. Parents as Learning Coaches get to monitor their children's progress, participate in hands-on projects, check in with teachers, and check lesson comprehension. Watch the Learning Coach Role at-a-Glance video to see what a typical day is like for parents of online students in grades K–12!
Meet with your teacher before the year starts
Before the school year starts, you will find out your child's teacher assignment, and that teacher will normally have to be back in the classroom prepping for the start of the year at least one week before students are back in their seats. While this is a busy time for teachers, you can request to have a meeting or phone conference,  or even exchange emails, to talk about your student's needs for the year. This is especially true for students who have Individualized Education Plans (IEPs), special learning, or medical needs that could impact them in the classroom.
Attend school orientation sessions
Regardless of whether your student attends a traditional bricks-and-mortar or an online school, you will want to attend your school's back-to-school night or orientation meeting. Connections Academy parents and Learning Coaches can attend the Foundations for Success for New Learning Coaches series. The Learning Coach Success series is presented several times a month on a wide range of topics and lasts approximately 30–45 minutes. Check out upcoming session topics on Learning Coach Central (access to Learning Coach Central requires a Connexus login).
The work you do before school begins can help your student transition back into the year and also help you set him or her up for success throughout the year!
To learn how you can be more involved in your child's education with more opportunities to provide meaningful input, visit the website for Connections Academy online public school. Or to learn about online private school, visit Pearson Online Academy 's website.
Related Posts