6 Tips for an Effective College Campus Tour
byTisha Rinker
3 min to read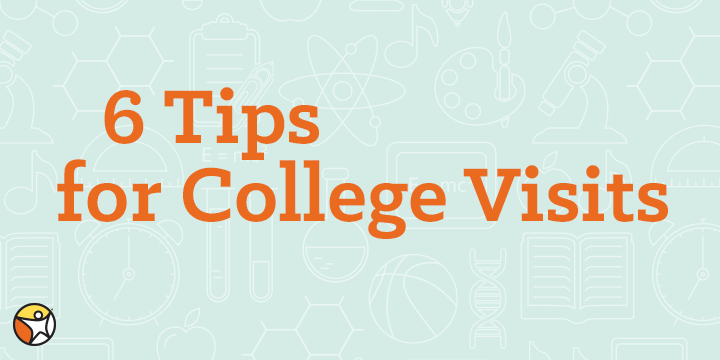 Your online high school students dug deep into the college or university website, scoured the brochures, and heard the college recruiter's pitch. You helped them narrow down the list of favorite colleges and are now ready to arrange for an actual college campus visit.
But before you jump into some on-site college research, you need to have a plan. Knowing what to look for on a campus visit can help you and your online high school student accurately gauge a college's advantages and disadvantages. Use all of the college search resources you have and make sure you consider the following topics when you visit a college campus:
1. Safety
Campus reports are available via the U.S. Department of Education. Use your eyes, though, to get beyond the numbers. Is the campus well lit in the evening? Are there security patrols or courtesy escorts after night classes? What are the policies for nonresident access to dorms in the evening.2
2. Home Sweet Home
Where will your student live? If in a dormitory, visit rooms in several different dorm options—size can vary greatly—to gauge the size of the living space. If it's off campus, read the local and campus newspapers to get an idea of rents. Be sure to ask if utilities and internet service are included. Visit a few apartments and make safety checks.
3. Health
Does the college campus offer a health care clinic, and if so, what services are provided? If not, is there a nearby urgent care clinic? Check to see if you'll need to make changes to your insurance coverage to ensure that facilities near the college are in your network.
4. Transportation
If your student plans to take a car, what are the parking fees and regulations? If the student will be using public transportation, make some test runs to see how the commute to and from classes will work. During a college visit, those who will be riding a bike should keep an eye out for cyclist-friendly features such as bike paths or lanes.
5. Wired World
These days, even small colleges offer Wi-Fi, but check to make sure. Take a laptop, netbook, or tablet with you to test the quality of the signal as well. Also check your phone signal. Does your current carrier provide strong enough coverage on campus?
6. College cost of living
You'll have pretty firm figures for tuition, room and board, and meal plans. Also keep in mind "incidentals." Is there a nearby bargain movie theater? Do dining plans cover all meals? If not, what's going to be the cost of eating out? Will students have to rely on more expensive convenience stores for toiletries and snacks, or is there a grocery store within walking distance?
Your Plan for Campus Tour Day
There are many things to consider when choosing a college or university. To make sure you get the most out of your visit, you and your online high school student should take turns asking questions and jotting down answers. This allows you and your student the opportunity to make observations and take in the experience of being on campus. With these college visit tips, you and your online high school student will be prepared to find the info you need to choose a college that will help your student succeed.
To learn how your student can enjoy the benefits of personalized online learning, including access to many honors and AP courses, plus expert college and career counseling, visit the website for Connections Academy® online public school. Or to learn about online private school, visit Pearson Online Academy 's website. 
*Advanced Placement® is a registered trademark of the College Board. Used with permission.
Related Posts