Why Online School Students Appreciate Their Learning Coaches
byConnections Academy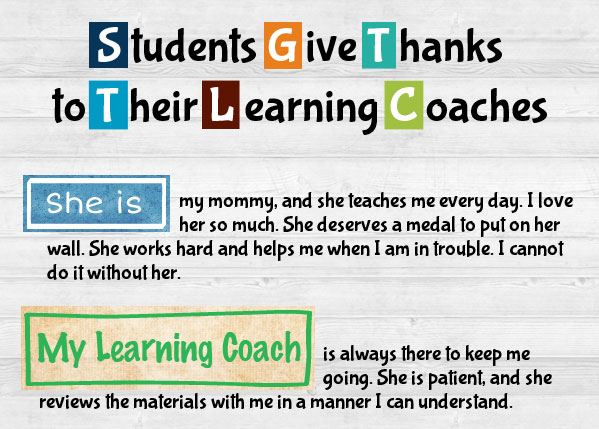 With Thanksgiving Day approaching, the teachers and staff at Connections Academy want to thank the Learning Coaches who help our students thrive every day. We are so grateful that you do the following things:
Treat us as partners in your students' education
Help us understand their strengths and interests
Advise us when they need extra attention or a different approach
Notice when we need your support or go the extra mile to ensure your students' success
Keep your students on track and motivated
Share with us their hopes and dreams
Finally, in the spirit of Thanksgiving, we think that you should know how much your students appreciate you, too. Open the graphic below to read what students are saying about their Learning Coaches.
Related Posts