Top Picks: Parenting Books Recommended by Parents
by Beth Werrell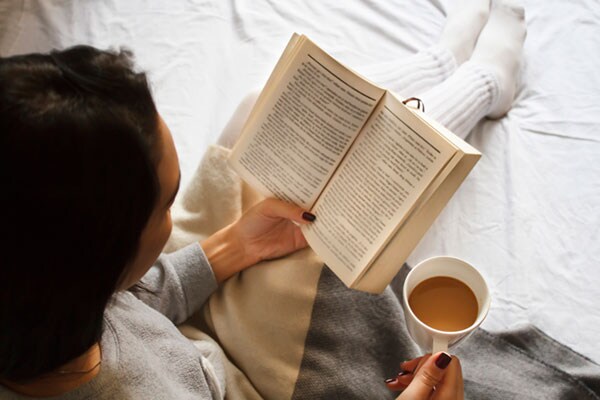 While being a parent can be rewarding and tons of fun, we all have times when we feel completely stumped by a child's behavior and don't know what to do. Sometimes parents will brainstorm together for a solution. Or you could call your mom or a friend for advice. But there are times when you might want an objective, fresh approach—or one that is based on research or professional expertise. That's when a good book about parenting can come in handy.
We asked the parents of Connections Academy and Pearson Online Academy students to tell us their favorite parenting books, and they responded with a diverse assortment! Their selections include choices of books about children of all ages and in many different situations. We hope these recommended books will help you as you guide your children to become well-rounded, successful adults.
For the Baby, Toddler, and Preschool Years
The Baby Owner's Manual: Operating Instructions, Trouble-Shooting Tips, and Advice on First-Year Maintenance(opens in a new tab) by Louis Borgenicht, MD, and Joe Borgenicht
Presented through step-by-step instructions and schematic diagrams, The Baby Owner's Manual answers hundreds of common questions for new parents—or the parents of a new baby—and provides useful advice about the basics of child care.
Hungry Monkey: A Food-Loving Father's Quest to Raise an Adventurous Eater(opens in a new tab) by Matthew Amster-Burton
Written by a restaurant critic and food writer turned full-time stay-at-home dad, Hungry Monkey is a memoir of introducing a child to food that "takes food enthusiasts on a new adventure in eating" and offers dozens of delicious recipes that "little fingers" can help to make.
Mindful Motherhood(opens in a new tab) by Cassandra Vieten
This book is promoted as a guide "for staying sane during pregnancy and your child's first year," but the parent who recommended it says the principles can be applied in all areas of your life.
The Secret of Baby Whisperer(opens in a new tab) by Tracy Hogg
The "baby whisperer" teaches new parents how to understand what a baby's coos and cries mean, and how to communicate with a baby and "get baby to eat, play, and sleep on a schedule that will make every member of the household's life easier and happier."
How Toddlers Thrive: What Parents Can Do Today for Children Ages 2–5 to Plant the Seeds of Lifelong Success(opens in a new tab) by Tovah Klein
Early childhood can establish a good foundation for the rest of a child's life, but it can be challenging. This book combines "theoretical and practical experience in a no-nonsense and realistic guide to navigating the toddler years."
Especially for Dads
The New Father: A Dad's Guide to the First Year(opens in a new tab) by Armin Brott
Reviewers praised this selection for being an informative and down-to-earth guide to all aspects of baby's first year. The dad who recommended it found this book to be "very helpful and comforting," particularly for first-time fathers.
The One Minute Father(opens in a new tab) by Spencer Johnson, MD
Part of the same series as The One Minute Manager, this easy-to-read book presents simple, common sense approaches to discipline and praise, designed to guide dads in forming nurturing relationships with their children.
Advice for Parenting Kids of All Ages
The 5 Love Languages of Children: The Secret to Loving Children Effectively(opens in a new tab) by Gary Chapman and Ross Campbell
This book helps parents uncover their child's "love language" or the kind of expressions of love that resonate most with their child in order to build a strong relationship. Advice also includes using love language to provide effective correction and to help a child learn. The parent who recommended 5 Love Languages told us the book "helped me to understand my daughter's actions."
Have a New Kid by Friday: How to Change Your Child's Attitude, Behavior, and Character in 5 Days (opens in a new tab)by Kevin Leman
Recommended as a disciplinary approach that "teaches consequences instead of punishment," Have a New Kid by Friday helps parents reverse negative behavior in their children by using practical strategies. A special section includes advice on eye rolling, sibling rivalry, talking, and much more.
Healthy Sleep Habits, Happy Child(opens in a new tab) by Marc Weissbluth
This book, which features advice on sleep for children from infancy through adolescence, offers principles and choices that don't fall into any one "camp" of sleep rules and that uncovers some of the biology of circadian rhythms. The parent who recommended this one praised it, saying, "My favorite sections of several chapters includes 'Action Plan for Exhausted Parents.' Sign me up."
How to Talk So Kids Will Listen & Listen So Kids Will Talk(opens in a new tab) by Adele Faber and Elaine Mazlish
The parent recommending this book praised it as "fantastic … with specific tools and tips for communicating with children of various ages. The authors find humor in some of the most challenging parenting issues, and give specific ways of addressing them." Topics include how to help children to cope with their feelings, how to encourage cooperation and autonomy, and how to give praise more meaningfully.
Raising Your Spirited Child(opens in a new tab) by Mary Sheedy Kurcinka
Raising Your Spirited Child puts a positive spin on the "difficult" or "strong-willed" child and suggests ways to manage these traits without crushing a child's spirit. The parent who recommended this book says it works for "otherwise wonderful kids who are 100 times more stubborn and challenging than others—and need a different approach to parenting and discipline!"
Sleepless in America (opens in a new tab)by Mary Sheedy Kurcinka
Based on the theory that many challenging behaviors are rooted in children being sleep deprived, this book includes "practical strategies and a five-step approach to help 'tired and wired' children get the sleep they so desperately need. Recommended for the parents of 'hard to find the off-switch' kids."
The Slight Edge(opens in a new tab) by Jeff Olson
Although not technically a parenting book, The Slight Edge was recommended by the parent of two student athletes. They read it as a family, and then the children read the kids' version(opens in a new tab). The father called it one of the "most impactful books for our family. The book taught [my children] how to harness and develop their strengths and work on weaknesses and routines."
Of course, reading a book won't solve every parenting situation. Your child's pediatrician can be a source of good advice or referrals, as can a teacher or school counselor. In addition, several parents told us that they turned to faith-based resources for insights or guidance about raising their children. Remember, "it takes a village," so don't be afraid to ask for help when you need it!
What resources have helped you find solutions to your parenting puzzles? Share your ideas in the comments.
Related Posts