Top 5 Mindfulness Apps for Kids
by Beth Werrell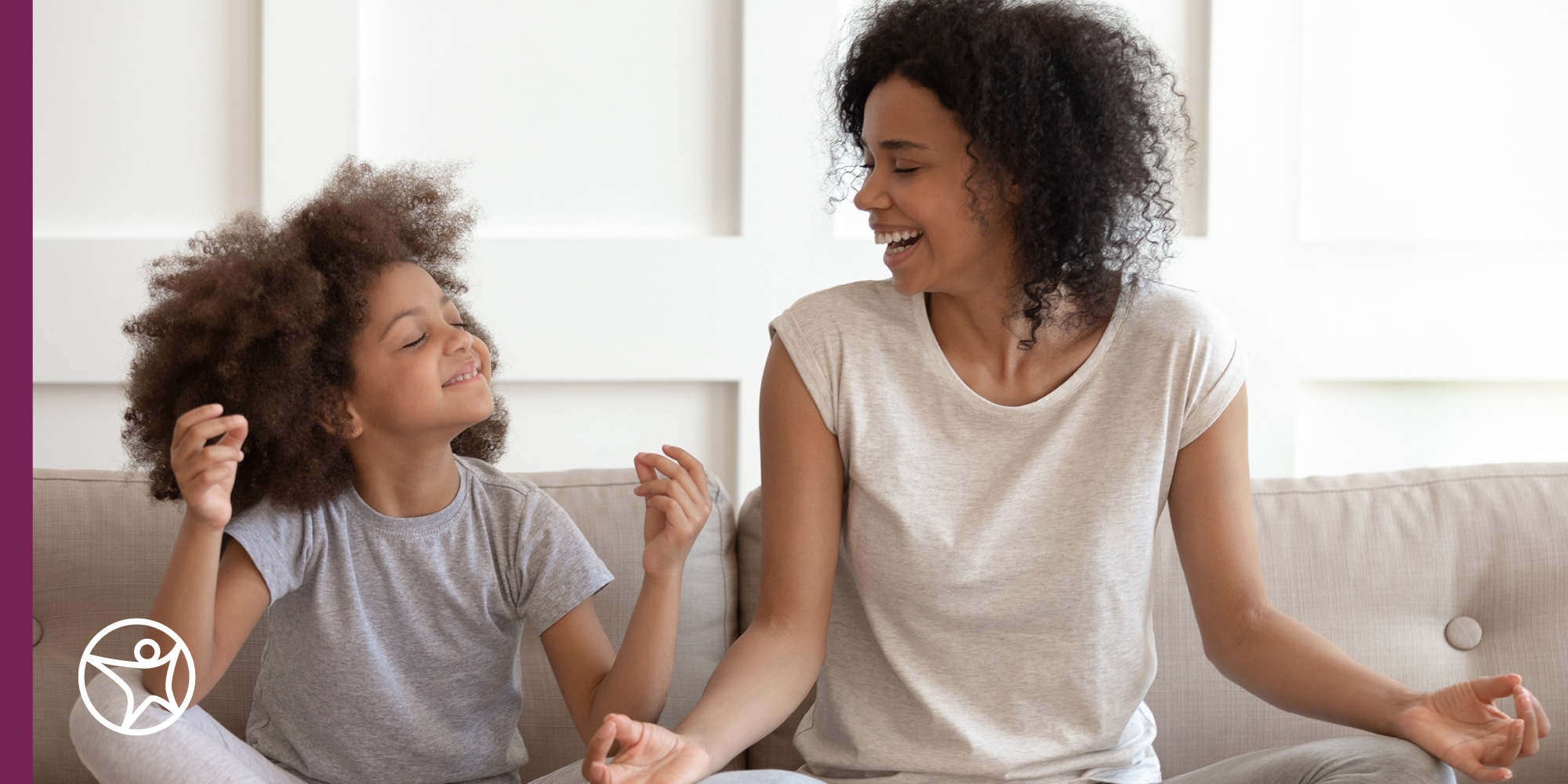 You might already be familiar with mindfulness, and you might even practice it yourself. But how can children learn mindfulness techniques, and how will it benefit them?
In recognition of Mental Health Awareness Month, we want to share some of the benefits of mindfulness, why it's an important skill for children to learn, and some helpful apps for strengthening their mindfulness muscles.
Why Mindfulness Matters for Kids
Being a kid isn't always easy. Focusing on assignments, managing emotions, and handling the changes that come with growing older can be challenging. Knowing how to regulate the mind and body in the face of external stressors can create a sense of empowerment and make a big difference in a child's health and happiness.
Practicing mindfulness has a lengthy list of benefits for both kids and adults. Some of these benefits include lower levels of stress, a general sense of calm, less emotional reactivity, and improved relationships. When kids learn how to be mindful at an early age, it gives them the tools they need to handle stressors and pressures in their lives, both now and when they're older.
Mindfulness can be learned and practiced using several different techniques such as meditation, deep breathing, and observing thoughts and body sensations. Mindfulness programs for children, including those offered through apps, can help teach mindfulness skills in a fun, engaging way.
The Best Mindfulness Apps for Kids
Phones, laptops, and tablets are a way of life in today's world, and when used "mindfully" they can be excellent tools for learning new skills. We curated a list of mindfulness apps created just for kids based on ratings, level of engagement, and their ability to support students throughout an average school day.
Check out the following five apps with mindfulness techniques for children that help young students stay focused, manage stress, and boost their feelings of well-being.
1. Headspace
Headspace was founded by former Buddhist monk Andy Puddicombe. It focuses primarily on meditation and teaches mindfulness techniques with kid-friendly activities and animated videos. This app provides meditation categories based on kids' varying needs throughout the day.
Feeling angry or stressed? Try the "calm" or "cool off" meditation.
Need a guided meditation to start off the day or relax right before bedtime? Try "good morning" and "goodnight."
Want to create more positive feelings? Try "appreciation" and "stay positive."
According to Headspace, kids can begin learning meditation around four or five years of age. Rather than making it a mandatory task on your kid's to-do list, the app creators recommend introducing meditation playfully so that kids can have fun exploring different techniques.
2. Smiling Mind
If you're interested in free mindfulness apps for kids, Smiling Mind is a great option. It uses audio and video to teach kids what mindfulness is, how it can be helpful, and provides meditation categories and topics by age group. The app even has a "families" category with meditations you can do together for better sleep, after-school relaxation, and mealtimes.
The app provides an easy-to-use interface with an extensive list of bite-sized meditations for sleep, homeschool, awareness, self-compassion, and more. With activities ranging from 15 seconds to 10 minutes, it's a perfect way to incorporate mindfulness practice even on the busiest days.
3. Breathe, Think, Do with Sesame Street
The Breathe, Think, Do app (available for Apple, Android, and Amazon) features a bilingual (English and Spanish) game-based design just for kids. The interactive game allows players to use their problem-solving skills to help the monster breathe mindfully and think their way through big feelings. With practice, students learn how to approach everyday challenges and regulate their emotions.
A few of the app's features include:
The ability to personalize encouraging phrases that your child will hear as they help the monster think of a plan.
A "Breathe with the Monster" activity to help children practice taking deep breaths to calm down.
A robust Parent Section with great resources for navigating everyday challenges with your child.
The app is also geared toward students with autism and other special needs, as it helps build social awareness and emotional resilience.
4. Mindful Powers™
Mindful Powers™ is kid-first and uses mindful play and focus time to build social-emotional learning. The story-driven app helps children in early and middle childhood build a healthier relationship with life, stress, and anxiety, and is designed to be a part of your child's daily routine.
The app's holistic approach helps build the following skills:
Calmness and relaxation
Stress and anxiety reduction
Concentration and focus
Navigating big emotions
Getting along with others
Mindful Powers™ has won numerous awards and was developed in consultation with Dr. Roger Vilardaga, a clinical psychologist and assistant professor at Duke University's Department of Psychiatry and Behavioral Sciences.
5. Calm
Calm is one of the most popular mindfulness apps on the market, and for good reason. According to Calm, 84% of Calm users who used the app 5x a week saw an improvement in their mental health.
Great for both parents and kids, the Calm app is highly engaging and features recognizable characters and stories for all ages from toddlers through teens. The kid section of the app features bedtime stories like The Velveteen Rabbit and helps kids manage worries, fears, and big emotions.
The Calm app is an ideal option for parents and Learning Coaches who also want to grow their mindfulness skills alongside their children. While the app has excellent content for kids, you need to be 13 years of age or older to have your own account.
Find What Works Best for Your Family
Each mindfulness app for children offers a unique set of features, benefits, and methodologies, so it may be worth exploring a few different options to see which apps are the best fit for your child.
Mindfulness apps can be a great accompaniment to online learning by promoting social and emotional well-being in addition to cognitive performance. Check out our Connections Academy® resource on building social and emotional wellness for more tips.
Related Posts