Coronavirus and Teaching Special Education: 10 Tips to Support Working Remotely and Online
by Beth Werrell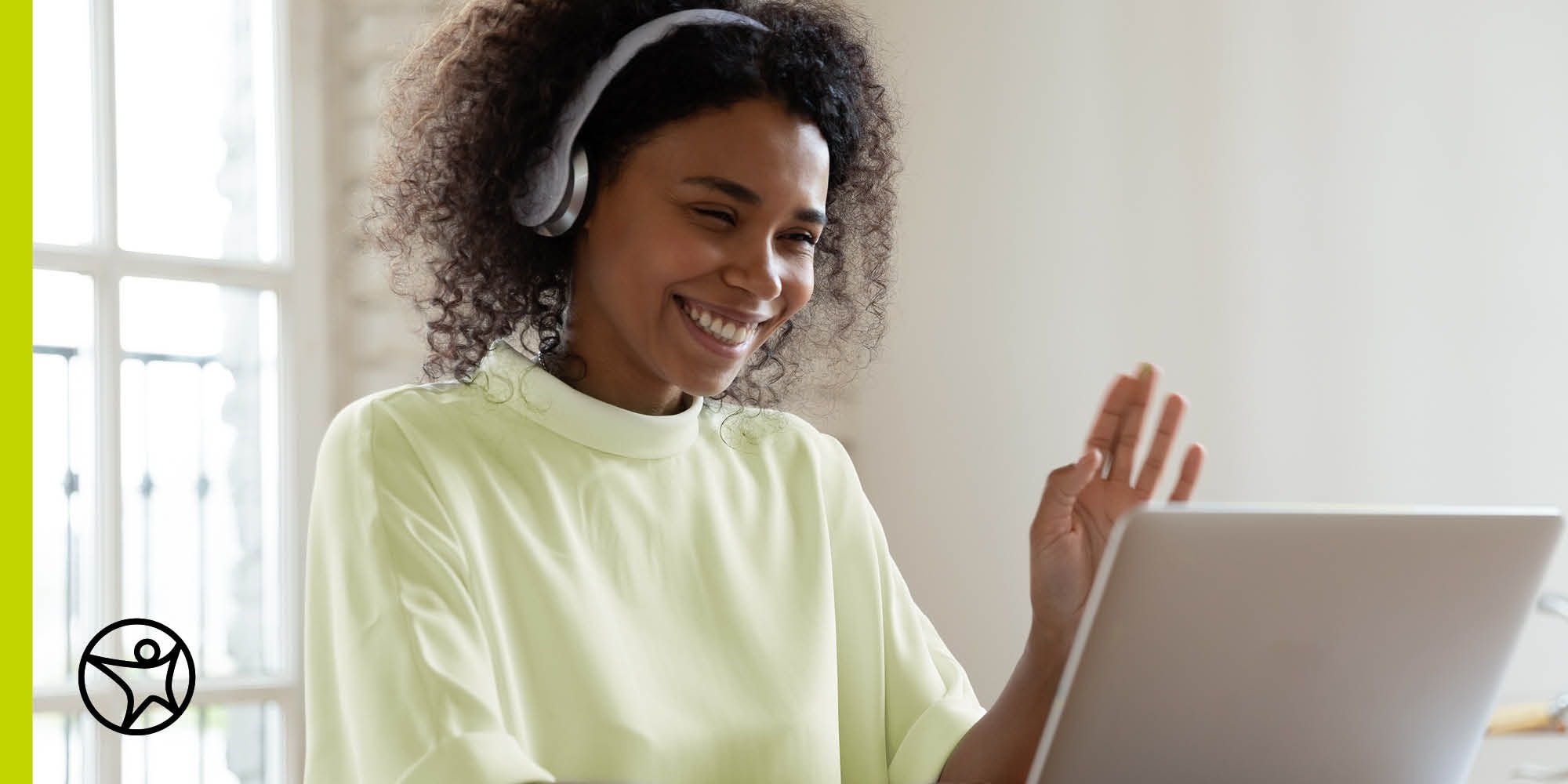 Teaching special education requires creativity and innovation on a daily basis. This same spirit of ingenuity and individualized focus will be needed as teachers around the world develop online solutions for students to continue to work during school closures. Keep abreast of guidance from state and federal agencies on providing instruction and support for special education students.
There is a lot to process during this time, so remember to first care for your family and yourself. When it is time for you to start helping your students, you may find that teaching in a virtual environment offers new and exciting ways to connect with them.
Special educators at Connections Academy schools have provided a few tips that can help ease your students' transition to online learning. You've got this!
Watch the webinar presentation to see an informative and very real conversation about taking your teaching online during this challenging time:
For tips on instructing all students remotely, visit our tips for teachers.
Tip #1 Develop a plan for communicating with families
Successful online school teachers know that communication is key when teaching remotely. Communicate with each family to discuss the learning plan you have created for their student.
Ensure that you discuss:

what you are able to implement within their Individualized Education Plan (IEP)
your plan for providing Specialized Designated Instruction (SDI) and services
how you will communicate during the closure (phone call, email, post, virtual conferencing platform) and how often
Tip #2 Review your caseload for students' IEP services
If your school district implements remote instruction for all students, be prepared to deliver special education services for each IEP goal. Assign tasks aligned to goals and be sure to monitor progress data. Watch for updates on local, state, and federal guidance.
Support materials need to be provided either in a paper/pencil format that could be picked up or mailed (depending on your state's guidelines), or via technology such as email, for making progress on IEP goals.
Federal disability law allows for flexibility in determining how to meet the individual needs of students with disabilities.

For example, if a student gets daily academic or behavior services (reading, writing, math, behavior skills, etc.), then a lesson for each goal can be provided daily in the form of a short video and/or paper/pencil guidance along with task(s) to complete to practice the skill. The practice activity can be provided/submitted to teachers.
Special education teachers should provide activities or work applicable to IEP goals for each student.

Determine how you will monitor and document student progress. Remote access to special education documentation systems may be possible. The Google document application is a simple tool for collaboration. You can assign questions and tasks to students by tagging them in a comment in the document, and an email will automatically be sent to the student called out in the action.
Tip #3 Determine how related services will be implemented
Related service providers may need to use flexible and creative approaches to satisfy the requirements of a student's IEP.

Related service providers may be able to continue providing activities suitable to IEP goals for each student. Activities can be given via paper copies or online. Students may be asked to return completed work to their therapist.
Related services can be scheduled via phone, Zoom, Google Classroom, Microsoft Teams, or other technology platforms.

Some students might need a parent or caregiver at home to help them access the services and support the work/tasks/assignments.

Speech language pathologist

For direct therapy, work with your district to identify the best method to deliver instruction. Specially designed instruction could include virtual teletherapy, consultation/collaboration with the family through conference call or virtual chat, and/or specially designed home practice activities.

Counseling/occupational therapist/physical therapist

For specific therapies, work with your district to identify the best method to deliver instruction, which could include virtual tele practice, consultation/collaboration with the family through conference call or virtual chat, and/or caretaker-lead practice activities.
For students in need of equipment in order to access their learning (e.g., slant boards for writing tasks, wiggle seats, pencil grips, etc.), communicate with your district to determine if equipment can be sent to the student's home as soon as possible. Equipment should be reasonably accessible and not require a trained occupational or physical therapist to monitor or install.
Some students will require services to be made up upon return to school due to the nature of the services or severity of the disability. If you have a return date, begin planning for the provision of any missed services as soon as possible to prevent any undue delay.
Ensure that related service providers are documenting the services they are delivering to each student and how they are aligned to the student's goals, as well as documenting any sessions that the provider canceled or the student failed to attend.
Tip #4 Orient families to the online format
Help families and students become comfortable with virtual learning.

Before you dive in with instruction, start with a fun orientation lesson that allows the student and parent to adjust to the online format. You may choose to do a real-time lesson using your webcam or another activity to explain engagement and instruction remotely.
Begin with lessons that review mastered material or are easy for the student, to allow comfort and success before jumping into more difficult tasks or subjects.
Encourage student engagement by using chat and webcam.
Be patient and understand this is a process.

For students with transitional, behavioral, and/or emotional needs, more time may be needed to adjust to virtual education.

Recognize and understand that comfort with learning online may vary among families and students.

Review the supplementary aids and services that a student currently has in their IEP and consider services that may need to be added to access the instruction.
Identify students who may not have home access to virtual learning or who are unable to access virtual learning due to their disability. Follow your school, district, or state's guidance on addressing these instances.
Identify families who may need assistive equipment/access and work with your district on possible solutions.

Modify delivery based on how each family and student adapts to this new learning environment and school setting.

Consultation/collaborative services are a great way to encourage implementation of a distance learning plan.
Consider options for delivering SDI through technology, such as phone, Google Hangouts, or other means.
Track all communication with families during the closure, including consulting with families to plan services.
Tip #5 Assist families in understanding and developing a daily schedule
Help families develop a daily or weekly schedule for online learning at home.

Be clear. Tell parents and students the days and times classes/services will take place.
Plan for breaks throughout the day to help with the transition.
Tip #6 Provide direct special education services
Based on district or school guidance, determine how you will develop, share, and implement curriculum lessons with students.

Be open to the possibilities! Find engaging resources for both online and off-line learning.
Select a digital assignment format that allows both document and video capture.

Try using free applications like Quizlet to have students create vocabulary lists for all content areas, or add images.
Screencastify is a free Google Chrome extension that allows teachers to record quick clips that can be used to communicate instruction to families.
Loom provides an easy video production system.
Tip #7 Identify physical and online resources available to supplement instruction
Work with families to have them locate materials like books and other physical resources at home that can supplement instruction.
Many institutions offer free virtual field trips. Check out Adventures in Familyhood's list.
View our resource list of additional educational resources to enrich your curriculum.
Tip #8 Work with general education teachers
Your collaboration with general education teachers can continue in the online school environment.

Discuss/brainstorm virtual alternative instruction that will be available to special education students during the long-term closure.
Keep track of your instruction to ensure you can show that services were provided during the school closure.
Assist/encourage general education teachers to track implementation of accommodations, modifications, and services provided for their special education students.

Resources:
Tip #9 Individuals with Disabilities Education Act (IDEA) and 504 guidance
Continue to follow the guidance of the U.S. Department of Education, your state-level department of education, and your local school district.
Tip #10 Take care and find balance
Make time for yourself and loved ones.
Try to keep your normal work schedule.
Take brain breaks.
— Noel Spalding, Director, Teaching Operations, Special Education
Related Posts