Get Involved in Read Across America
by Beth Werrell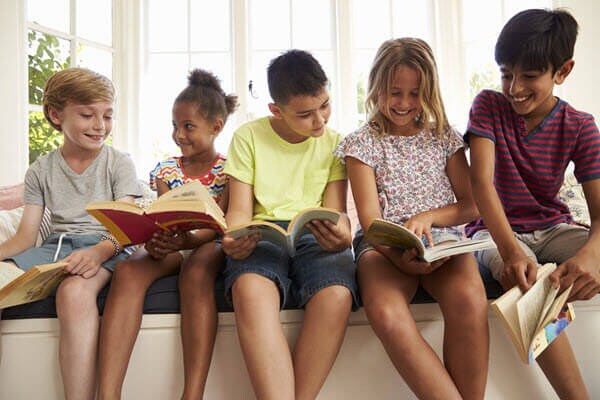 Most parents actively ask themselves how to get kids to read more, or read at all. The National Education Association (NEA) launched the Read Across America initiative in 1997 that targets this fundamental skill by making reading fun. Here are some activities to help you promote reading for pleasure.
What is Read Across America?
Read Across America is a celebration of reading held on Dr. Seuss's birthday, March 2. As the author of some of the most beloved children's books, Dr. Seuss has launched a love of reading in many children. He makes for a whimsical and friendly reading ambassador for a day all about books. The day is marked with reading challenges, group reading, and other activities that motivate children to read.
How can you get involved in Read Across America?
Your local school, library, or bookstore is likely to have events for children. These typically include dressing up as Dr. Seuss characters with crazy hats and red and white striped pajamas.
You can also get involved in Read Across America with these at-home activities:
In addition to all the fun your child will have exploring new books, dressing up, and eating green eggs and ham, he or she will be strengthening a critical skill that will give confidence in school and in life. Studies show that the more children read, the better and bigger their vocabularies will grow. Reading teaches children about the world around them, promotes empathy, and sparks their imaginations. According to the NEA, children who read more frequently grow into better readers and even test better in math.
While Read Across America is recognized on one day, you can continue with most of these reading activities all year long to truly set your child up for school success.
To learn how you can be more involved in your children's education with more opportunities to provide meaningful input, visit the website for Connections Academy(opens in a new tab) online public school. Or to learn about online private school, visit Pearson Online Academy 's website(opens in a new tab).
Related Posts