Organizing Your Home Classroom for Back-to-School
byStephanie Osorno
2 min to read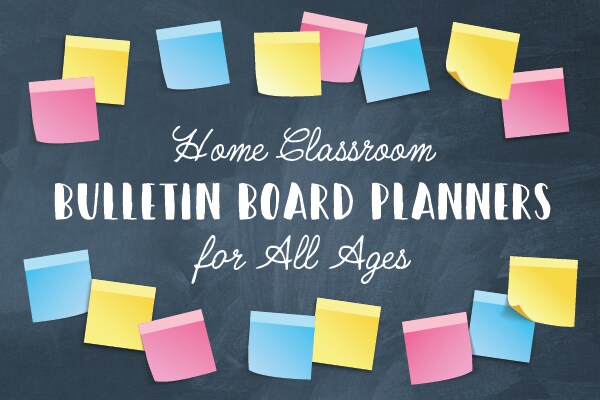 Virtual school parents, how ready are you for the new school year? Is your home classroom set up and ready for learning? If no, take a deep breath. There's still time to get organized if your student's workspace needs some love. We're here to make it easy.
There are numerous organization ideas you can implement now to get your home classroom in tip-top shape. The checklist below can help you sort out what you have and what you need to shop for. Plus, our newest instructographic can help you build a home classroom bulletin board planner, which only takes a handful of materials, some craftiness, and the instructions below.
Print this checklist and take it with you to the store to get your home classroom one step closer to being back-to-school ready.
For your bulletin board planner:
Corkboard
Thumbtacks or pushpins
Stapler and staples
Printer paper and construction paper
Folders
Markers, pens
Calendar templates
Post-it Notes
Block letters
Ribbon
Clipboards
For your virtual school student:
Connections Academy provides virtual school students with some supplies related to specific learning activities. For every enrolled student, we also supply a more comprehensive list of other things virtual students will need to purchase. It's all organized for your convenience. Below is a general list of supplies for your home classroom to get you started.
Note: these items may vary depending on student age and course requirements, but for the most part, these are the basics.
Lined paper
Graph paper
Notebooks
Pencils
Pens (blue, black, red)
Glue sticks
Expo dry-erase markers
Washable Crayola markers and crayons
Scissors
Erasers
Paper clips
Plastic folders
Ruler
Index cards
Highlighters
3-ring binders
Calculator
Protractor
Dictionary
For your virtual school home classroom:
Note: these items can vary, as well. Use your creativity and imagination to make your home classroom the organized, comfortable oasis you envision for your virtual school student.
Laminator
Manila file folders
Single hole punch
3-ring hole punch
Baskets or bins for storage
Magazine bins for notebooks or books
Pencil sharpener
Tape
Whiteboard
Desktop carousel
Bookshelf
Where to Shop for 2016 Home Classroom Supply Sales
Now, where can you shop to get the above school supply items for an affordable price? Here is a list of some of the most popular school supply websites that may have what you need for the home classroom:
Parents, how is your home classroom coming along? What deals and tips have you used for organization and school supplies for your virtual school student? We'd love to hear. Share with us in the comments!
Related Posts