6 Strategies for Learning Coach Self-Care
byConnections Academy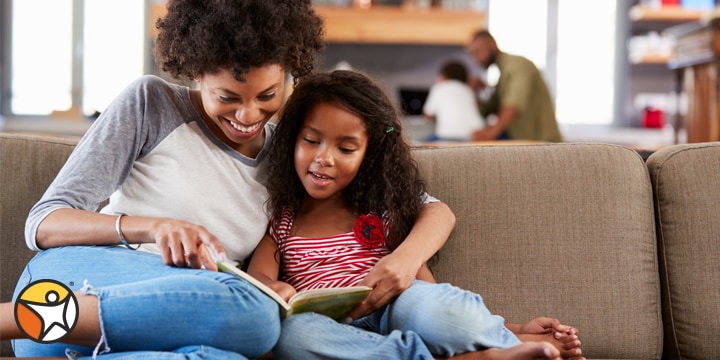 Choosing to become an online school Learning Coach for your children can transform their learning. While this important responsibility can be personally rewarding for you too, it may also be overwhelming at times. To maintain your energy and a positive approach, remember to practice good self-care habits. Try the ideas below to ensure that you're at your best when acting as a Learning Coach:

1. Connect to the Online Learning Community
Everyone needs a supportive network—including online school Learning Coaches! In addition to connecting with your child's teachers, make the effort to reach out to other parents and Learning Coaches at your online school. Homeschool organizations may also be an option for making friends with other families who educate their kids at home.
Connecting with these families can provide opportunities for socialization and collaboration, as well as a source of great ideas. And when you have those inevitable frustrating days with your children, you'll have people who understand and are ready to act as your sounding board.
2. Remain Calm
Children seem to sense their parents' anxiety almost from birth, so staying cool and confident while coaching them in online school is important. Many Learning Coaches report beginning their day with prayer in the faith of their choice, while others calm and center themselves with meditation. Peaceful exercise such as yoga or a nature walk can also have the desired effect. On those days when your patience is in short supply, a brief break for alone time—unplugged from the computer and phone—can be just what you need to keep your cool and regain your focus.
3. Multitask with Your Kids
As a parent and Learning Coach, your day is undoubtedly filled with meeting your child's needs. So how is it possible to meet your own needs and responsibilities too? Try working side by side with your child—but on your own project. For example, you could set your child up to work on his math worksheets, then start balancing your checkbook. You will still be present to answer questions and provide encouragement, but you'll also be able to accomplish something that's on your list! As a bonus, you'll be demonstrating a practical application of math used by adults.
As you continue to multitask by practicing side-by-side projects, your child should become more cooperative and begin to work a bit more independently. Try working on your own crafting while your kid does art projects, or reading your own book as she studies a text.
4. Ask for Help
Most folks aren't Superman or Wonder Woman—they can't do it all. When you start to feel a bit overwhelmed, speak up and ask for help! With online school, one of the most important lifelines you have is your child's teacher. Teachers can answer questions about assignments, schedule one-on-one sessions with your student, and connect you with school personnel and resources to help your family succeed in online school.
Other family members or friends may be willing to help with school projects, household tasks, or chauffeur duty, but you do need to take the first step by asking for help. Give it a try!
5. Let It Go
You've taken on an important responsibility as an online school Learning Coach, so there may be other things you'd like to stop doing. Give yourself permission to let go of or simplify less important things. Maybe that birthday cake or Halloween costume can be purchased rather than made from scratch. Vacuuming the house can definitely wait a few days! You can skip the soccer team's fundraiser—or at least not be in charge of it. Give yourself permission to say no. And while you let things go, be sure to let go of the guilt!
6. Refill the Well
All work and no play makes Jack a dull boy—or Jill a dull girl! Be sure to put time on your schedule to do the things you love. Whether it's going out with friends, rollerblading, gardening, or having a date night with your significant other, if it brings you joy, it will rejuvenate your spirit and "refill the well" of happiness that lives inside you. And when you're happy, it comes across in everything you do—including acting as your child's Learning Coach.
Taking time for yourself not only recharges you, it will help you bring your A game as you are involved with your child's education. In addition, demonstrating self-care techniques sets a positive example for your children and teaches them about maintaining a good work-life balance.
To learn more about online school for grades K–12, visit Connections Academy®. Or to learn about online private school, visit Pearson Online Academy 's website.
Related Posts