How to Be a Powerful Advocate for Your Child
by Beth Werrell
4 min to read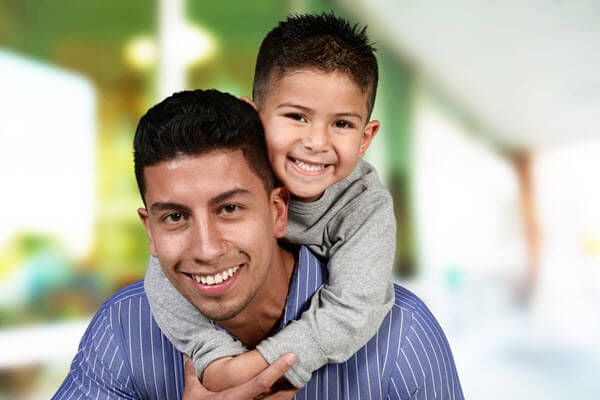 At some point in your child's educational journey, you may have to advocate for your child's needs at school. Whether for access to special education services, accelerated instruction, medical accommodations, or intervention with bullying, you can use the strategies below to talk with your school to help your child.
What is an advocate?
An advocate is a person who represents the views of another person. In this case, as a parent, you are your child's first and best advocate because you know him or her best. You see his or her triumphs and sorrows, achievements, and challenges and can communicate to your school about your child's needs.
What does an advocate do?
If your child has an ongoing issue at school that requires intervention, accommodation, or a change in academic instruction, schedule, or setting, getting involved may be your best course of action. As a parent advocate you can:
Provide insight into how school impacts your child's academic, social, and emotional development.
Give the school documentation from outside specialists who have conducted academic and mental health testing and screenings, IQ tests, medical records, etc.
Request that the school conducts academic or behavioral observations and tests.
Attend meetings with the teacher and other school representatives to discuss an action plan and solutions.
What if my child needs accelerated instruction?
While many school districts conduct assessments to identify gifted students, you may want to reach out to your school if you feel that your child's educational programming currently is not meeting his or her needs.
According to the National Association for Gifted Children (NAGC), there are no federal requirements for schools to provide gifted instruction. Rather, each school district sets its own policy. To advocate for your child, you can:
Speak with the teacher. Establish a team approach that prioritizes open communication.
Identify strengths. Highlight the areas in which your child could benefit from accelerated instruction.
Educate yourself. Get in touch with your school district and find out what resources are available for advanced learners.
What if my child has special educational needs?
If you suspect that your child may have an educational disability, even if you do not yet have a diagnosis, send an email or letter to your school. Include a description of why you think your child has special needs, and say that you would like your child to be evaluated. To be an effective advocate, you should:
Cite specific examples. Document the progress or lack of progress your child has experienced. Include examples of work or incidents at school as evidence.
Communicate in writing. Even if the school calls you, write back and restate what was said to you and outline next steps.
Attend meetings. As a parent, you are part of the decision-making team. You should try to attend meetings in person to advocate for your child and weigh in on potential solutions.
Learn more about advocating for your child with special needs.
What if my child is being bullied at school?
When common strategies to deal with a bully do not result in a safer, bully-free school day, you may need to advocate for your child by:
Escalating the issue. Contact the teacher, principal, guidance counselor, and other school administrators to set up a sit-down meeting. Be sure to bring any documentation, evidence, or correspondence about the issue.
Proposing solutions. Would you like to switch classrooms? Take a different bus to school? Transfer to another school? Be prepared to suggest a solution when talking with the school.
Focusing on your child. Because of privacy laws, the school will most likely not discuss any actions being taken with another student who may be involved. So focus on the impact of bullying on your child's well-being and on the need for your child to learn in a safe, welcoming environment.
What if my child has a medical issue?
Whether your child has a long-term medical condition, needs insulin during the day, requires ADHD medication, has suffered a traumatic brain injury, or uses a wheelchair, you may find yourself having to negotiate with the school for special accommodations.
Alert your school. If your child takes medications during the day or may miss classes for medical appointments, he or she may require extra support that you will need to coordinate with the school. So, make a list of how the school can support your child, and set a meeting with the teacher.
Request a 504 Plan. A 504 Plan, named after Section 504 of the U.S. Rehabilitation Act of 1973, is designed to help parents of students with physical or mental challenges in public school. You can meet with your child's teacher, principal, and guidance counselor to discuss potential solutions.
Review needs yearly. You should meet with the school yearly, or more often if your child requires additional support.
While advocating for your child may seem daunting, you are the best person for the job because you know your child the best and can be his or her most powerful advocate.
To learn how you can be more involved in your children's education with more opportunities to provide meaningful input, visit the website for Connections Academy online public school. Or to learn about online private school, visit Pearson Online Academy 's website.
Related Posts