6 Free Online Tools to Help Your Child Learn a Second Language
byBrittany Jezouit
4 min to read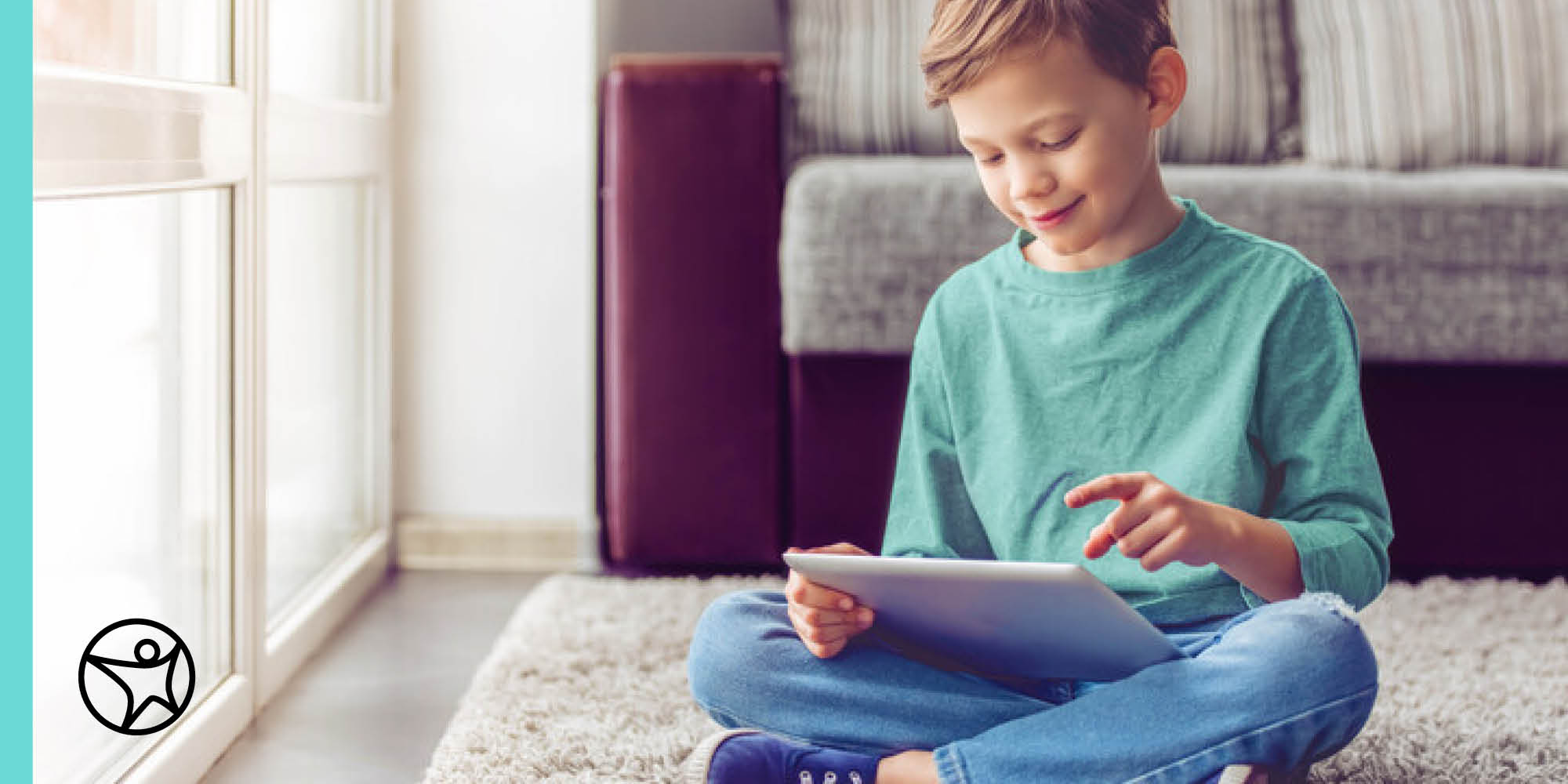 Learning a new language has many benefits. Multilingualism helps with cognitive function, including improved memory, concentration, and empathy. It's even been shown to change the literal makeup of your brain: According to one study, bilingual people have more grey matter than those who speak one language.  
Speaking more than one language also opens up opportunities for travel, future employment, and connections with different people around the world. Children who learn a second language show "accelerated progress" in learning to read and tend to score higher on standardized tests.  
The most frequently cited advice around language learning is to start early, and for good reason. Children may pick up languages more easily than adults, perhaps because their brain plasticity is higher and language acquisition happens at a faster rate. Luckily, learning a language is more accessible than ever before. You don't have to invest in expensive classes or pricey apps to introduce your child to a new language. Check out these free language learning websites and tools to start learning a new language today.  
Apps, Games, and Online Language Courses  
1. Stories by Gus on the Go  
Languages: Spanish, French, Greek, and Hebrew 
Cost: Free; Individual language apps at $3.99/app 
Stories by Gus on the Go is a free learning tool created by the popular language learning for kids program, "Gus on the Go." Each app follows playful animated characters on whimsical adventures, using short sentences to aid in learning and language comprehension. One reviewer noted that their 5- and 7-year-old children enjoy the app and that it's helpful for building on basic Spanish vocabulary. Another reviewer says her 9-month-old daughter loves the mouse and lion story in the app, so it appears to a broad age range.  
If your child enjoys the free Stories app, check out Gus on the Go's paid apps, which are available in 30 different languages and include 10 interactive lessons, vocabulary reviews, and language learning games for kids. 
2. Quizlet 
Languages: English, French, German, Latin, and Spanish  
Cost: Free; Quizlet Plus is $35.99/year 
Using a classic learn-by-flashcard approach, Quizlet uses the scientifically-backed learning principles of retrieval practice, guidance fading, and pre-testing, plus AI software and user-generated content, to build a library of learning materials for free online language learning. Because it's a more advanced learning method, Quizlet is best-suited for elementary-level students or older.  
Quizlet is free to access on their website and through the app. The premium plan, Quizlet Plus, offers detailed explanations, downloadable flashcard sets, and an ad-free experience.  
Videos  
3. YouTube  
Languages: Many  
Cost: Free 
Looking for an easy way to get started with a language lesson? YouTube is one of the best online language resources. There's a channel or video for different languages, age groups, and specific needs, so whether you're looking for basic Spanish or Japanese for travel, there's a video for you. With 1.3 million subscribers, Rock 'N Learn is one of the most popular learning channels, with content in French, Spanish, Chinese, and more.  
4. Video Streaming Services with Subtitles  
Languages: Spanish, and some others  
Cost: Free (with your current streaming service) 
Anyone who has spent time with a toddler knows that kids can get obsessive with movies and will go through phases where they watch the same film on repeat. The next time your kid wants to watch Happy Feet on Netflix again, switch the audio and subtitles to Spanish! Many children's movies have subtitles and audio in different languages. This makes the content more accessible to different audiences, but it's also a powerful language-learning advice, especially if your child is familiar with the dialogue in English. Netflix has mostly Spanish subtitles available for popular titles, and Disney Plus has subtitles available in up to 16 languages, with Disney legacy content in Spanish, French, and Dutch.  
Podcasts 
5. News in Slow 
Languages: Spanish, French, Italian, and German 
Cost: Free 7 Day Trial 
Is your child a budding news enthusiast? Try News in Slow, a podcast that shares slow-paced and easy-to-follow news of the day. The podcast encourages language learning through current events and is great for intermediate language learners. After the free, 7-day trial, the cost to continue is $19/month. 
6. Coffee Break Languages 
Languages: French, Italian, Chinese, German, Spanish, English, and Swedish 
Cost: Free Podcast Access 
Coffee Break Languages builds on the power of habit by building language-learning into a daily routine. Take advantage of times when you and your language-learner can listen to something together—in the car, on a walk, during breakfast—and fit in a quick Spanish or German lesson. They also offer One Minute Languages for $12/course and a free initial sneak peek into the lesson that provides a quick intro to more than 30 different languages.   
Online Language Courses for Kids 
Free online resources are helpful, accessible ways to get started with a new language. If your budding bilingual student is ready for the next step, or prefers a more structured approach, Connections Academy® offers curriculum for a number of foreign languages in online school. See if there's a school near you to continue learning new languages.  
Related Posts
Sorry, there are no blog posts to display.