Why I Switched from Homeschooling to Online School
byKim McConnell
3 min to read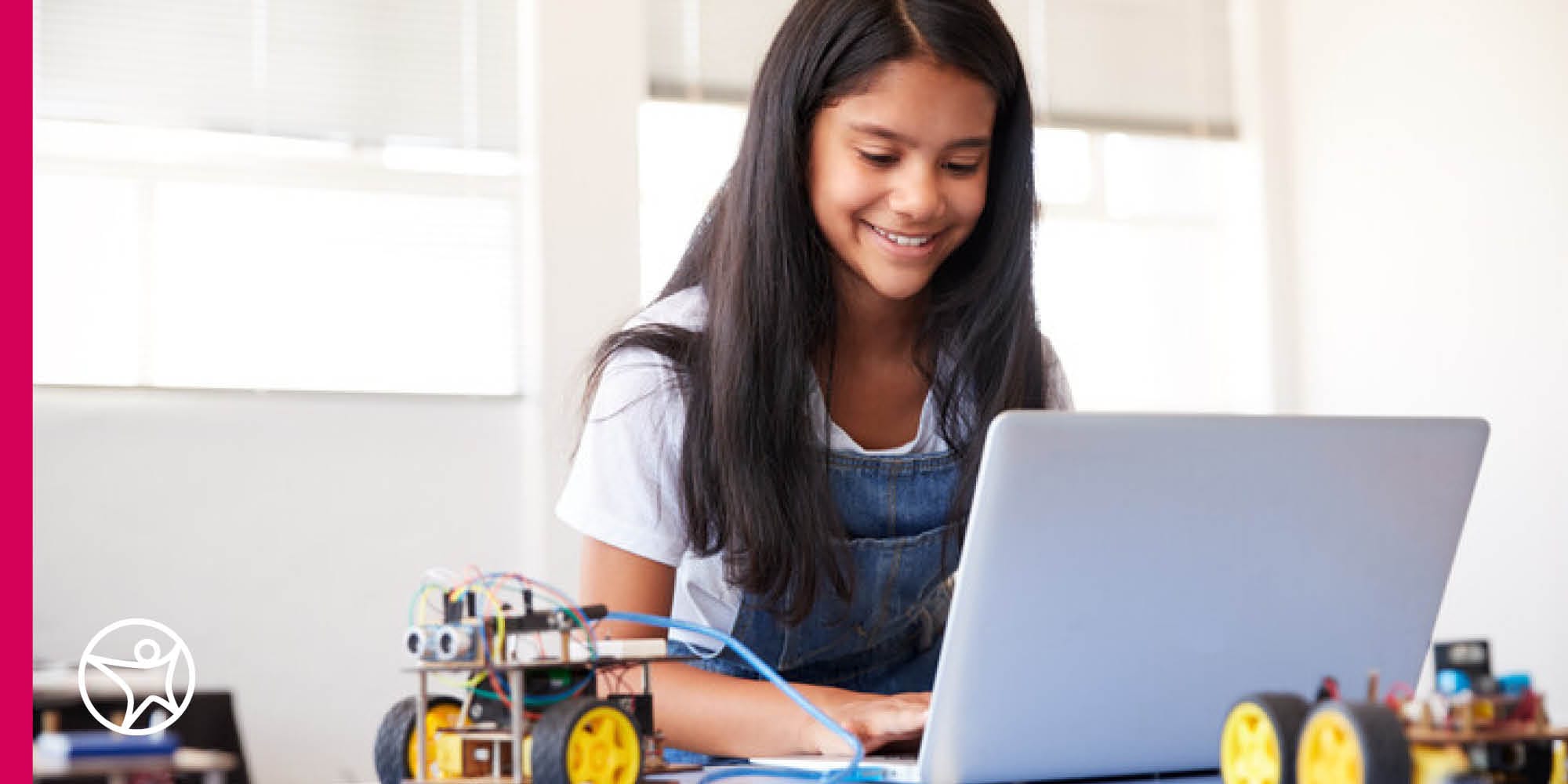 As a former homeschooling parent, I had a few things on my mind when I considered switching to a virtual school. Here are some of the unique benefits of an online school program that contributed to my decision to switch.
Reason #1: Online school provides a comprehensive curriculum.
A big challenge for me when I was homeschooling was choosing curriculum and materials. I would spend hours searching catalogs and reading reviews of the latest resources for homeschooling use, but I was never really certain what K-12 curriculum would best serve my student. If your child attends a public online school, he or she can can still learn from home, but use a state-approved curriculum that's professionally developed by educators. In addition, there is no cost to parents for the K-12 curriculum or for tuition. This can be a huge money saver for homeschooling parents, as curriculum materials can be expensive.
Reason #2: In an online  school, teaching is the job of a certified teacher.
While homeschooling, I found that it became frustrating when my children no longer accepted my praise or constructive advice about their papers. They felt that since I was their mom, I had to say their work was good. They challenged me when I said they needed to try harder or re-do something. That loss of credibility was one of the factors that led me to believe that an outside educator providing feedback on my children's written work would be a better option.
An online school program gives you access to certified teachers who provide instruction, grading, and support through real-time classroom sessions, email correspondence, and telephone conversations. Parents don't have to create their own lesson plans, grade tests, or do the actual teaching. In other words, I no longer had to wear the teacher hat all the time, yet I still got to be involved in the learning experience with my children.
Reason #3: Online school provides grade-level appropriate learning materials.
The idea of having a prepared curriculum that matched the specific needs of my students was a plus. I was always second-guessing my lesson plans and became frustrated by my insecurity. The opportunity to work with dedicated teachers to create customized learning plans that fit my child's unique educational needs, complemented by interactive online instructional tools that engage students and assist in learning important concepts, makes for a truly personalized and engaging educational experience!
Reason #4: Online school offers structure and flexibility.
Online school offers a highly accountable structure mapped out for each semester, including assignment due dates and a standard grading system. Still, families have the flexibility to create a nontraditional daily school schedule.
I felt that attending online school from home was a more efficient use of time, allowing my children to participate in the things they loved and to accomplish their academic goals—on a schedule that worked best for them and the entire family.
To learn how your student can enjoy the benefits of personalized online learning—with parent involvement—visit the website for Connections Academy online public school. Or to learn about online private school, visit Pearson Online Academy 's website.
Related Posts