Class of 2019 Standout Students Prepare for College and Career Success!
by Beth Werrell
3 min to read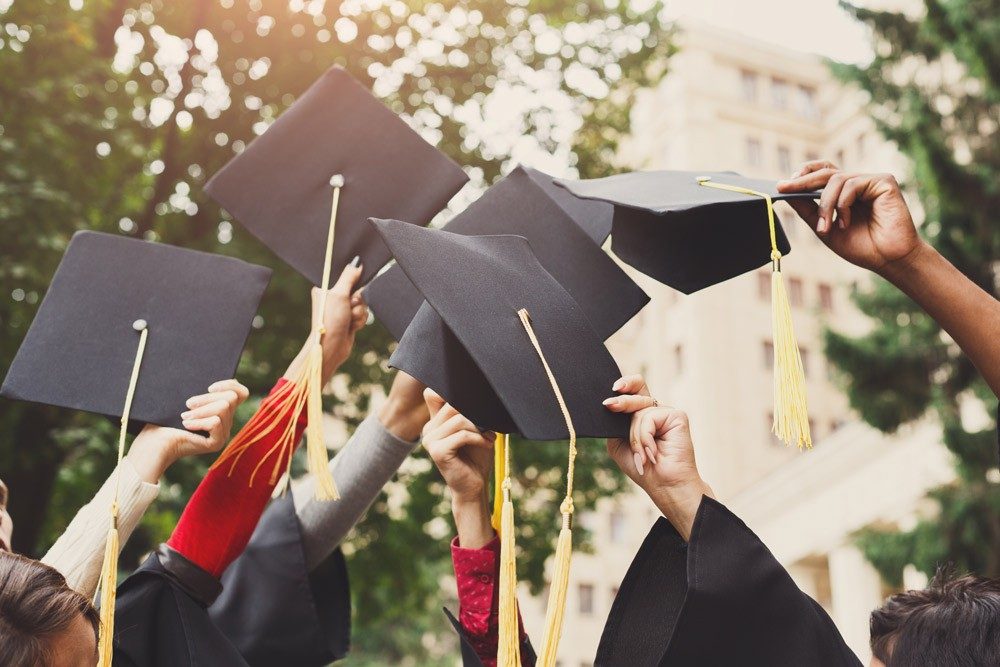 Congratulations to the graduating class of 2019! Throughout the country, Connections Academy–supported schools are gathering their virtual students for some in-person graduation ceremonies, and we couldn't be prouder of the hard work and dedication that has gone into making it possible.
Not only do online school students graduate, but also they thrive in school and beyond! Our graduates are now moving on from high-school graduation to two- and four-year degree programs, exciting careers, travel, and other exciting journeys. In this Class of 2019 series, we'll take a peek at what some of our standout students have planned!
As Jacob M. completes his senior year, he does so with his associate's degree in hand and the honor of being named Ohio Connections Academy's class of 2019 valedictorian. Jacob believes the flexibility of the online program that helped him to obtain his associate's degree from Sinclair Community College has set him up for success as he moves on to the University of Cincinnati's Lindner College of Business.
Kalyany S. has been active in gymnastics since she was six years old. She says she loves the feeling of getting as close to flying as possible, and the bars are her specialty. She has been training and competing with Colorado Aerials Gymnastics for her entire gymnastics career. The head gymnastics coach of UCLA saw her in action and offered Kalyany a full-ride scholarship. She will be attending in August and will begin training when the summer session starts. Kalyany enjoyed the flexibility Colorado Connections Academy offered her, as she spends upwards of thirty-three hours a week training.
With the help of online learning, National Honor Society student Emma G. was able to advance her learning at her own pace. A graduate of New Mexico Connections Academy, Emma is now heading for Arizona State University in the fall, having received a four-year Presidential Scholarship awarded for academic excellence.
New Mexico Connections Academy graduating senior Grady K. is pursuing his rodeo dreams and is eager to spend the next two years with the National Intercollegiate Rodeo Association. Online public school afforded him a flexible schedule to spend time on the road while still receiving a great high school education.
Class valedictorian Luke W. forged his own path at Georgia Connections Academy, taking advantage of dual-enrollment courses and studying a wide selection of subjects to follow his multidisciplinary interests. As for next steps, Luke plans on attending Shorter University in Rome, Georgia, where he will double major in history and English. He is also interested in law, archeology, writing, and journalism. More than anything, he wants to find a way to continue shaping his own path in the future by combining as many of his interests as he can.
Kaelyn V. studied at Alabama Connections Academy, earning scholarships to attend Jacksonville State University (JSU). Kaelyn plans to study general biology and biopsychology.
Preston S. received several scholarships totaling over $50,000! Next up, the University of West Alabama for academics and music. He will be in the marching band at UWA.
Lori C. plans on earning her undergraduate degree in biology from Georgia Southern University and then attending vet school. Her long-range plan is to become a veterinarian and open her own veterinary clinic, where she plans to offer innovative practices that make quality care for animals more affordable. She was inducted into Georgia Connections Academy's Science National Honor Society, National Art Honor Society, National Honor Society, and Beta Club.
Class of 2019 Alabama Connections Academy valedictorian Amanda B. got a scholarship to the University of Alabama, where she will major in digital forensics!
Congratulations to these graduates and all of their peers graduating in 2019! We wish them continued success on their exciting journeys!
Related Posts