Can a Virtual School Student Change the World?
by Beth Werrell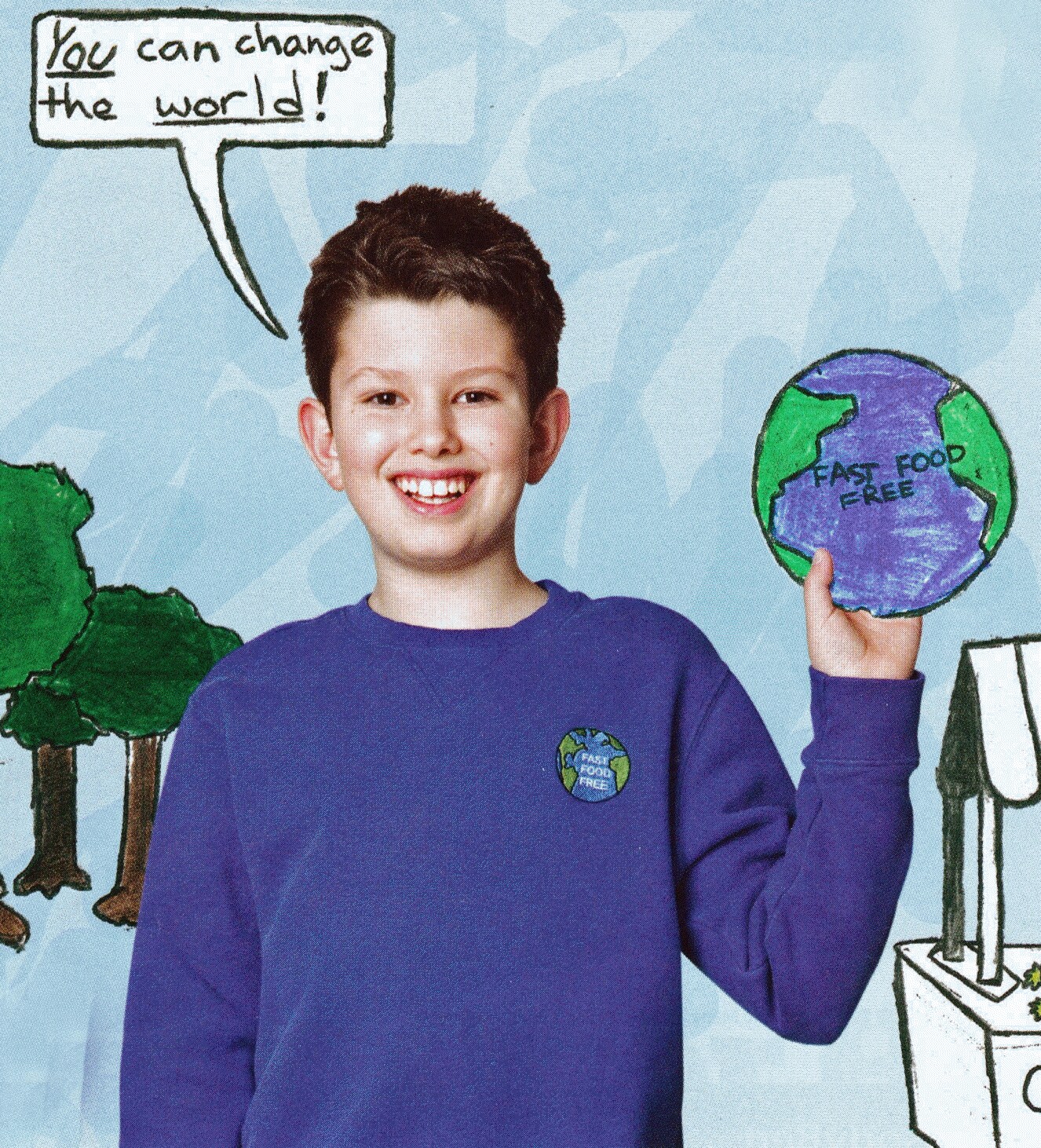 Twelve-year old Koa Halpern, an online middle school student with Colorado Connections Academy, has a challenge for kids (and grown-ups) everywhere. Pledge not to eat fast food for 2 weeks! Could it really be that simple to make a huge difference? Yes!
The "Spring into Healthy Eating Challenge" that Koa posted on his Web site www.FastFoodFree.org, kicks off on Earth Day 2010, asking kids to sign a pledge to give up fast food for two weeks. His hope is that by giving up fast food for just two weeks, we can help keep hearts healthier, help the environment and keep extra pounds from developing on kids. If you are a busy virtual school or homeschool family, you may be wondering how to meet this challenge—don't fret, Koa offers some great tips!
"The mission of Fast Food Free is to reduce the consumption of fast food through education and community awareness, resulting in healthier people and a better world," reads Koa's Web site. "Fast Food Free is important to me because of the health risk fast food poses to people, animal rights violations, and the effects the fast food industry has on the environment. Personally, my number one concern is how the fast food industry impacts the world we live in. I don't want kids growing up obese, I think it's awful for chickens to be packed in cages with no room to move and it's irresponsible to cause the deforestation of any country (like Costa Rica) just to feed the world fast food."
Koa designed his Web site from scratch, teaching himself HTML and hand-sketching the graphics. He assembled a board of directors, composed entirely of kids who share the mission of eliminating fast food from our diet and hopes to become an official nonprofit organization—as soon as he is old enough to legally apply.
Koa's teachers at his virtual public school, Colorado Connections Academy, were so impressed by his initiative, that they invited the school's 1,200 students to participate this month as well! Koa hopes to attract thousands of other students to visit his Web site and inspire them to take the pledge by showing the difference that one person can make by giving up fast food for two weeks.
Related Posts