7 Ideas to Get Your Kids Involved in Music This Spring
by Beth Werrell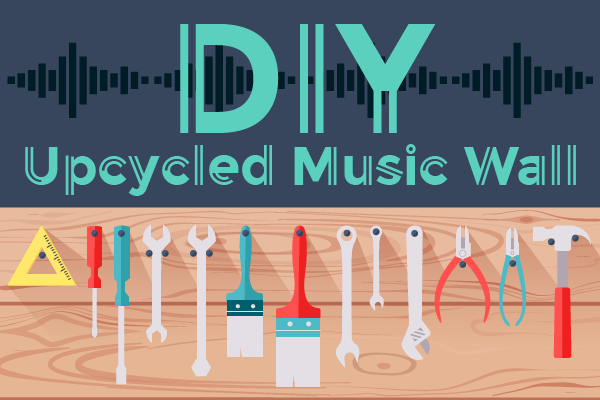 You're in the kitchen cooking spaghetti for dinner with your little one coloring at the table nearby. You're both chatting away as the radio plays softly in the background. One song ends and fades into the next, which happens to be your recent favorite.
Down goes your spaghetti-stirring spoon and up goes the volume on the radio as you pull your child to his or her feet. It's time to dance.
Everyone appreciates the bonding time that music can bring. The benefits of music for you and your children are enormous—from the joy of dancing around the kitchen, to the peacefulness of a melody that helps concentration, to a favorite song on the radio that kick-starts a karaoke session in the car.
Not only can music build happy memories, but also it helps children learn and grow—both intellectually and socially.
"Children who become involved in [music] learn important life skills, such as how to relate to others, how to work as a team and appreciate the rewards that come from working together, and the development of leadership skills and discipline," said Maestro Eduardo Marturet, conductor, composer, and music director of the Miami Symphony Orchestra.
The key is making sure your child has tools to spark musical creativity. One idea is to create a backyard music wall, along with six more suggestions, below.
Download a Kid-Friendly Music App
With so many educational apps available, why not try a musical one? A great example is the Toca Band app, which lets kids mix beats and sounds. It includes quirky characters like "Bang Chef," who plays the drums, and other fun features. Parents are able to disable external links and explore discussion topics for extending musical education beyond the app.
Make Music a Bigger Part of Everyday Life
If your children see you enjoying music on a regular basis, they may be more likely to nurture their own appreciation of music. While cooking or cleaning, play music in the background. Better yet, set aside a certain amount of time each week to sit and listen to music with your kids and discuss what you like about the songs.
Play Musical Hide-and-Go-Seek
Does your child have a stuffed animal that plays a melody, or some other musical toy? Hide it somewhere in the house and encourage your children to search for it by using their ears. Start with easy-to-find locations, and work your way up to more challenging places.
Experiment with Musical Water Glasses
In a previous blog post, we listed a number of musical water glass activities to try. These activities are not only fun and music-focused, but they're also scientific! It's a fantastic way to exercise your student's science skills and musical abilities at the same time.
Read a Book About Music Together
There are countless children's books centered on the topic of music, many of which you can find at your local library. Some of them even involve interactive singing, drumming, or humming. Take a look at this list of books specifically focused on drums.
Create a Sidewalk-Chalk Piano
While this activity may not physically play music, it's a fun way to encourage children to use their imaginations and learn about the piano. Draw a piano with sidewalk chalk and show your child how to jump from one key to the next, and demonstrate how it should make a different sound each time. Then gently nudge your child to try.
What do you and your children do to incorporate music into your lives?
Related Posts