5 Ways to Clean Up Social Media for College Applications
byConnections Academy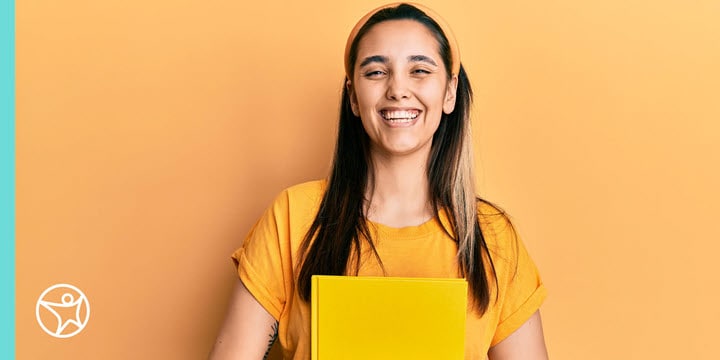 Whether your student is in online school, traditional brick-and-mortar school, or home schooled, the college application process extends from grades to character. As your student begins the college application process, you may be wondering "What do colleges look for in applicants?" There are the usual and more tangible expectations of your student's GPA, SAT/ACT test scores, and applicant essay. However, colleges and universities are also looking for well-rounded, engaged, and enthusiastic learners—for many institutions, character counts(opens in a new tab).
In our social media-enthusiastic society, social pages have become a quick reference point for admissions teams to get a deeper look at applicants and their quality of character. While admissions officers are more concerned with transcripts and standardized test scores, your student's digital presence provides another view into who they are as an individual and some content can be seen as red flags in college applications.
How to Clean Up Your Social Media for College Applications
1. Review and Remove Certain Account Content
In general, it's best to follow the rule "if it's inappropriate, take it down." Review posted and tagged photos, videos, and posts for everything from bad language to bad jokes and consider hiding it or taking it down. Consider, too, whether your child's content can be interpreted or misconstrued as inappropriate and suggest they hide or delete the content to ensure it's not visible to admissions officers.
2. Remember to Deactivate Old Accounts
If there's any chance an old account was opened and not maintained or reviewed, remember to deactivate it. Whether it was created as a school project or fun with friends, if your child's name is tied to the account, they could be on the hook for its contents.
3. Consider How Their Social Media Profile Portrays Them
Another important thing to consider is how your student's content and information portrays them. Remember, social media only portrays a fraction of who your child really is and their personality, so make sure the message their social media resume is sending is aligned with who they are. Even jokes and photos your family and friends may find funny could be viewed differently by an admissions team.
4. Showcase Helpful Content
While there is some cleaning up to do, consider working with your student to showcase helpful content that a college admissions officer might find attractive in an applicant. Social media could be a great space to showcase student extracurricular activities like sports, volunteering, and more. For example, demonstrating interest in special interest groups or following their own high school and college social accounts may help and demonstrate your student's school spirit!
5. Adjust Social Media Privacy Settings
The simplest way to address access to your student's social media accounts is to adjust privacy settings and/or make sure the account is private. However, with any privacy settings in place, remember that anyone who can see your student's posts can take pictures of it and that content can end up elsewhere in the public eye. Updating the privacy settings on your student's Facebook, Twitter, TikTok, and Instagram accounts will ensure that colleges will not be able to see any content you post.
At the end of the day, social media accounts are only one of the many factors colleges look for when evaluating applicants' maturity and readiness for college. At a virtual school like Connections Academy, students learn valuable life skills that help prepare them for college and life. Learn more about the key skills online high school students build as they earn their high school diploma at Connections Academy.
Related Posts