5 Keys to High School Success
byStephanie Osorno
5 min to read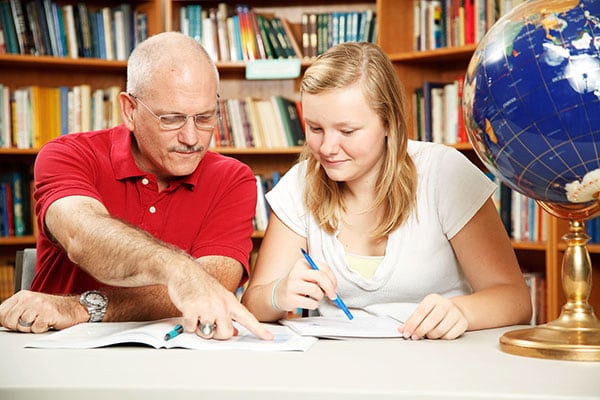 If you are wondering how to help your child succeed in high school, you are not alone. While the start of a new school year is an exciting time that marks new educational milestones, memories, and accomplishments , carrying that momentum throughout the year requires a combination of planning and teamwork.
Even though many online high school students work mostly independently, it's important to continue providing guidance and motivation (beware of senioritis!) on the road to success. Whether your student is new to online learning or gearing up for a new semester, these tips for supporting online high schoolers, and these online high school success stories, should help inspire you!
Online High School Superstars
Learn how Connections Academy®–supported online schools helped these high school students achieve success.
Meghan Bernard, TEC Connections Academy Commonwealth Virtual School (TECCA), Graduate
Determined to play tennis in college, Meghan Bernard choose online high school instead of a traditional bricks-and-mortar school to focus on perfecting her game. By balancing her tennis and school schedule, she learned the importance of time management and grew to be a more self-sufficient student. Meghan ended up achieving her goal—she is now a member of the University of Massachusetts Amherst's tennis team!
Savannah Moss, Georgia Connections Academy (GACA), Grade 12
Savannah Moss switched to online school during her freshman year of high school to better cope with an illness. Learning from the comfort of home with a personalized schedule made it possible for her to get necessary medical treatment without compromising her education. Savannah, now in recovery, is looking forward to graduating from GACA in the spring of 2018.
Mallory Griffin, Pearson Online Academy , Grade 12
Mallory Griffin enrolled with Pearson Online Academy 's K–12 online private school when she and her family moved from Louisiana to Brazil. She enjoys learning with supportive teachers, a challenging curriculum, and classmates from all over the world. Through her career exploration course, Mallory even discovered what career she would like to pursue after graduation. She plans to become a librarian.
Tish Marsh and Elliot Verburg, Michigan Connections Academy (MICA), Graduate and Grade 12
Busy figure skaters Tish Marsh and Elliot Verburg are training for the 2022 Winter Olympics, so they enrolled in MICA for a chance to pursue their dreams while receiving a high-quality education. They both appreciate online school for giving them the chance to complete schoolwork at a time that works best for them.
Destiny McCray, Georgia Connections Academy (GACA), Grade 12
Looking for a more welcoming and supportive academic environment, Destiny McCray and her family opted for online learning at GACA. Now that Destiny can learn with fewer distractions—at a pace that suits her—she is much happier and more engaged with schoolwork. After graduating, she would like to attend college and pursue a career in psychology.
Emily Lichte, Oregon Connections Academy (ORCA), Graduate
Emily Lichte is pleased that she chose online school. During her time at ORCA, she was able to maintain jobs and a busy athletic schedule, earn college credits, and take more control of her own education. Emily, who is the first one in her family to graduate, received a full scholarship through the University of Oregon's Pathway Oregon program to study chemistry.
High school may sometimes feel like a daunting undertaking for teens, but you can help them remain calm, focused, motivated, and successful by staying actively involved in their education.
How do you support your high school student and help him or her achieve success?
Related Posts