5 Benefits of Online Summer School
byAllison Brubaker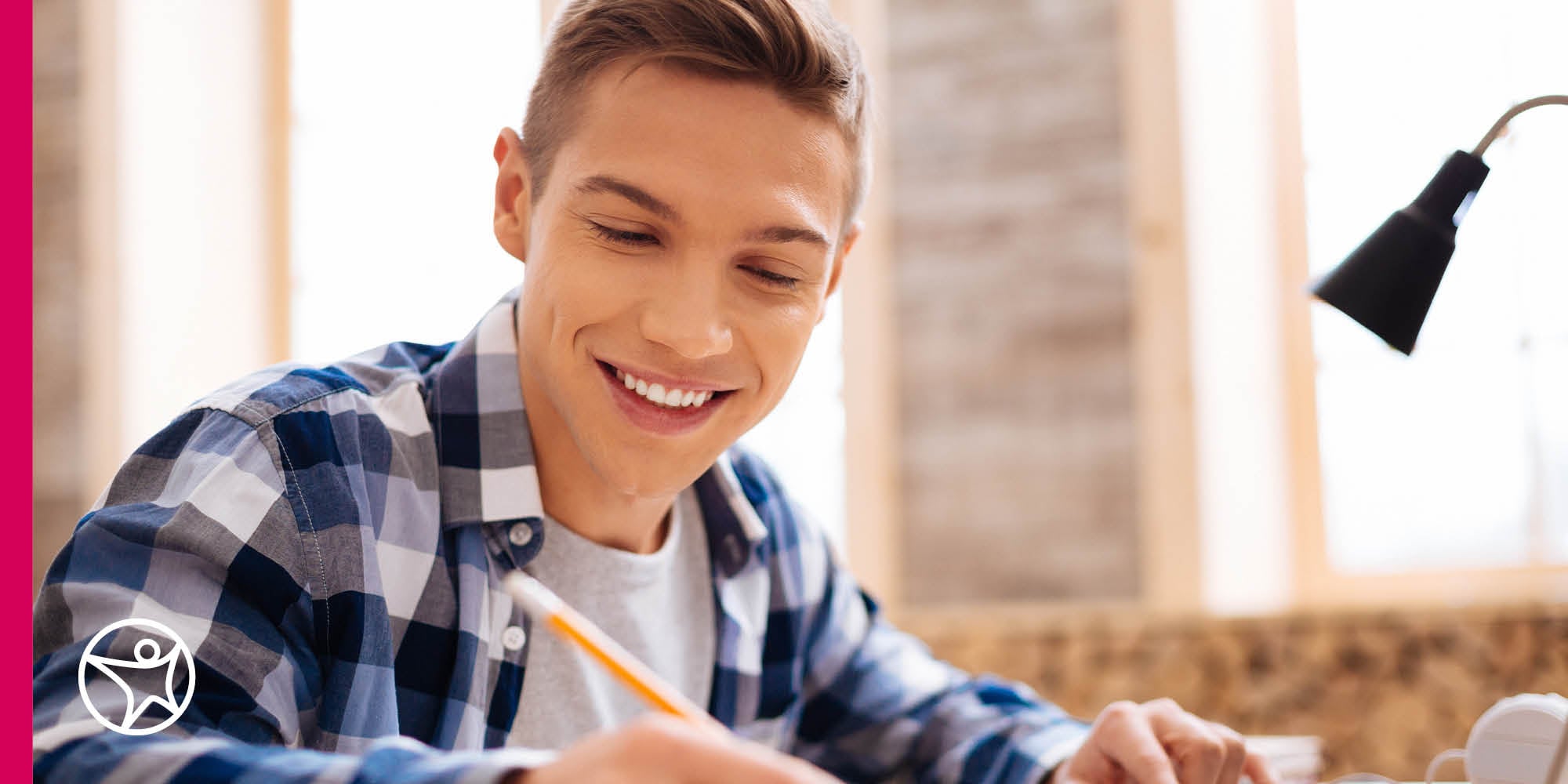 After the long school year, students and parents welcome the start of summer vacation to relax and take a break. After about a week of summer vacation, though, many parents are scrambling to find ways to fill their student's day with meaningful activities to avoid the dreaded "I'm bored!" 
Parents looking for ways to keep their students engaged with learning over the summer—and avoid "summer slide" learning loss—should consider summer school programs.  
Why Go to Summer School?  
While summer school isn't required for most students, there are many benefits of taking summer classes, including learning and skills development, working toward early or on-time graduation, and taking classes that are not typically offered during the school year. 
What Is Summer School Like? 
Online summer school is a flexible program that fits your family's schedule. Students complete their coursework remotely, and many online summer school courses are self-paced. This means that your child will complete daily lessons, take assessments, and receive ongoing support from their teachers virtually, without having to attend classes or meetings at predetermined times. 
What Do You Learn in Summer School?  
Summer school is good for exploring new interests like world languages or art classes, mastering challenging subjects, recovering lost credits, or even working towards early graduation.  
In addition to core curriculum classes, students can take honors courses, electives, and career-readiness courses to explore future career paths. 
How Does Summer School Work? 
Summer school courses are just like regular school courses but condensed into a shorter time frame. How long summer school lasts varies by summer school program, but summer school courses typically run for six weeks. Summer school starts shortly after the end of the regular school year.  
Can You Do Summer School Online? 
Summer school can be done in a brick-and-mortar setting or students can take summer school classes online. 
Online summer school programs, like the one offered by Pearson Online Academy, are great ways to keep students learning all summer while having the flexibility of online school, including flexible start dates, no set class schedules, and self-paced learning. Online summer school students can study lessons at a time that's convenient, allowing them to build summertime fun into their day along with studying for online summer school classes. 
5 Benefits of Online Summer School 
Online summer school is good for students from kindergarten through high school. Here are five ways summer school courses can benefit your student: 
1. Avoid Summer Learning Loss 
According to recent research, "summer slide" causes students to lose 20% of their school year gains in reading and 27% in math on average during summer break, with test scores dropping the equivalent of one month of learning after summer vacation. 
Online summer school keeps students engaged with learning to help avoid summer slide. Online summer school programs offer hundreds of course options ranging from core subjects like math and language arts to enrichment classes like art and music. Students can even start learning a new language! Students have the opportunity to explore other subjects and interests that they wouldn't otherwise be exposed to during the regular school year. Teachers guide online summer school students through their coursework and are there to support their summer learning. 
2. Reinforce Core Class Knowledge and Achieve Learning Gains 
Many online summer school courses, like Pearson Online Academy's Summer Smarts Math and Reading courses for elementary and middle school students, reinforce knowledge in core subjects and help students who may have fallen behind catch up with their peers.  
Many families want to know what summer school is like in middle school and high school. Middle and high school students can take online summer language arts and math classes that introduce essential grade-level skills to prepare students for advancing in those subjects in the upcoming school year. High school students can also take advantage of honors and Advanced Placement®* courses to get ahead in their learning and improve their GPA. 

3. Make Up Missed Credits 
For students who didn't earn credit after taking a course needed for graduation, summer school can help you pass through credit recovery courses. Students learn core skills and recover the credits they need to graduate. Pearson Online Academy summer school credit recovery courses adapt to students' needs by focusing on areas of weakness to ensure success. 
4. Maintain Routines 
A key benefit of summer school for elementary students is maintaining a routine throughout the summer. Children feel more comfortable and secure when they follow a daily routine and know what to expect each day. Online summer school helps students maintain a similar routine to the one they have during the school year and keeps their study skills sharp, all while giving families the flexibility to mix in different summertime activities. 
5. Graduate Early from High School 
Not only can summer school help you pass, but students who take online summer school classes may have the opportunity to graduate early and get a head start in college. High school students can take core credit classes over the summer instead of waiting until the next school year.  
Michelle Wadzinski, whose daughter graduated one semester early with the help of Pearson Online Academy's online summer program, said, "For summer school, families can't beat this school. Students are more open to online summer school because it means they have flexibility and don't have to sit in a physical classroom over the summer. It keeps learning and good study habits alive." 
How Do You Get Into Summer School? 
Elementary, middle, and high school students can get into summer school by enrolling in courses online through an accredited school. Flexible enrollment periods and start dates give even more flexibility to students who choose to participate in summer school online. 
Is Summer School Right for Your Family? 
Online summer school can be a valuable and worthwhile experience for students who want to continue strengthening and developing their learning skills. Get your questions answered about Pearson Online Academy's summer school program and check out the full course list and how to enroll. 
Be sure to supplement any online summer school program or summer enrichment activities by encouraging your student to read all summer! 
*Advanced Placement® is a registered trademark of the College Board. Used with permission. 
Related Posts