4 Ways Online Teachers Help Students Succeed
byStephanie Osorno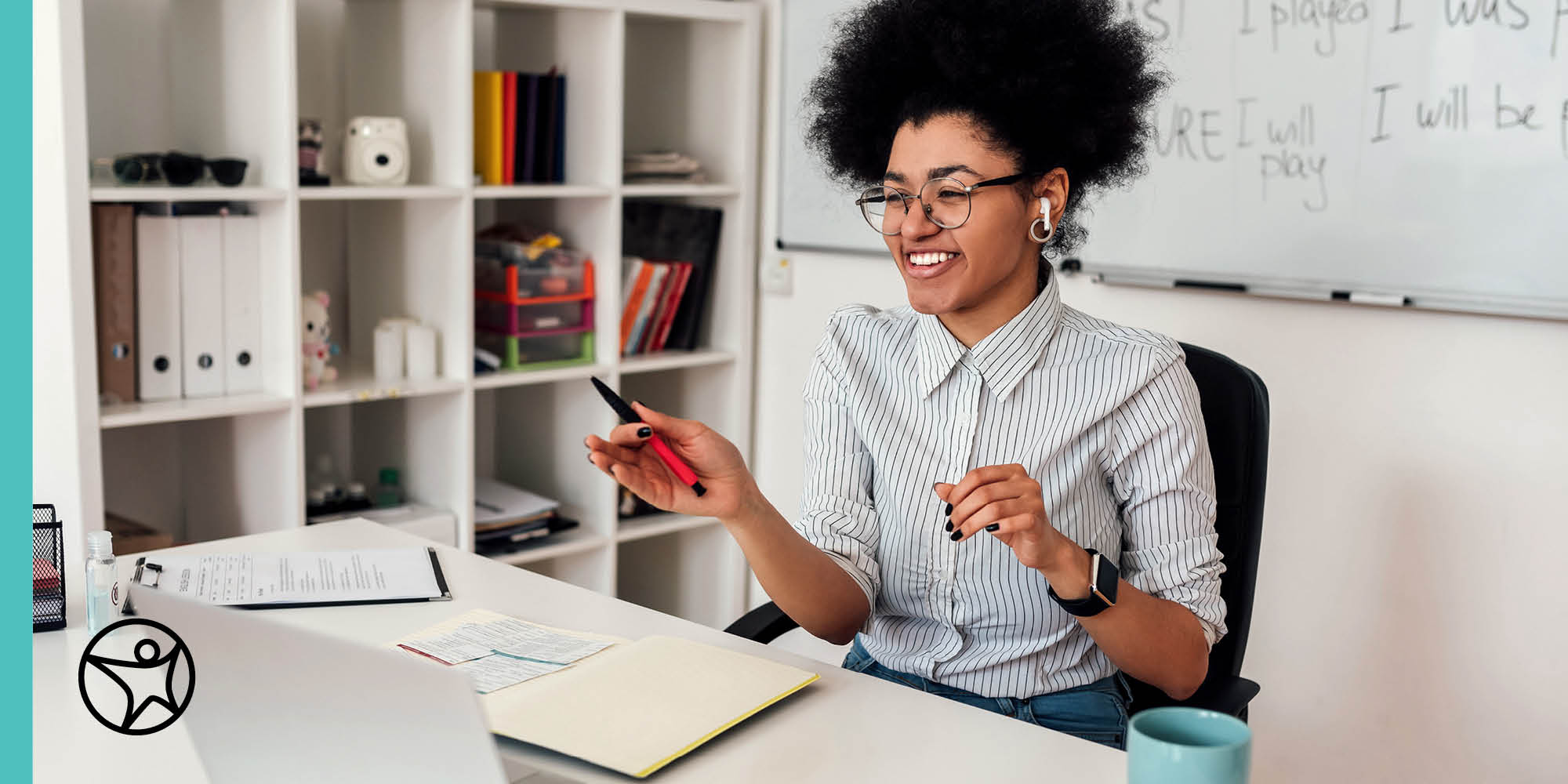 One of the best parts about virtual school is the friendly and supportive online teachers who are dedicated to helping students succeed. Even though students don't see them face-to-face every day, online teachers continuously strive to encourage academic growth by making lessons interactive and enjoyable, and taking the time to get to know each student—and his or her family.
At Connections Academy® online schools, we often hear heartwarming stories about the relationships that develop between students and their teachers. For instance, Ohio Connections Academy graduate Anna Ridenour was so inspired by her math teacher that she decided to return to the school to be an online teacher herself! If you are looking to learn more about online teachers, here are some of the things that make them great role models for students.
They are certified and trained.
When you choose a high-quality online school such as Connections Academy, you can rest assured that your student is in qualified hands, as all online teachers are certified in the state where they teach. They are also trained specifically for teaching in an online schooling environment—so they are experts when it comes to managing an online classroom and connecting with students virtually.
They personalize lessons.
Online teachers can tailor the curriculum to fit each student's academic needs after evaluating their strengths and weaknesses. Connections Academy online teachers usually conduct an assessment when students first enroll to learn more about their learning style, and to get a better idea of how they can help them become more confident and successful students—which is greatly beneficial for future courses and college. Having personalized lessons allows students to learn in a way that works best for them, not necessarily in the way that works best for their classmates.
They provide one-on-one attention.
Since they don't have to oversee a physical classroom full of students, online teachers tend to have more opportunities to help each student individually. If a student requests help, the online teacher can work with him or her one-on-one to provide extra support, guidance, and encouragement. Most virtual schools will have many resources and tools for students to interact with their teachers, including real-time online classrooms and instant messaging.
They reach out frequently.
Online teachers regularly check in with students and their families via email and phone calls to monitor progress and comprehension, discuss how they can help with future college and career goals, and answer any questions that they may have. Students are encouraged to reach out often, too. These conversations can lead to a positive and meaningful friendship between the student and teacher—as well as the teacher and parent.
Even through a virtual setting, online teachers interact and work closely with students to ensure that they're achieving their full potential and getting the most out of their education.
Related Posts