7 Ways to Inspire Online School Students at Home
by Valerie Kirk
4 min to read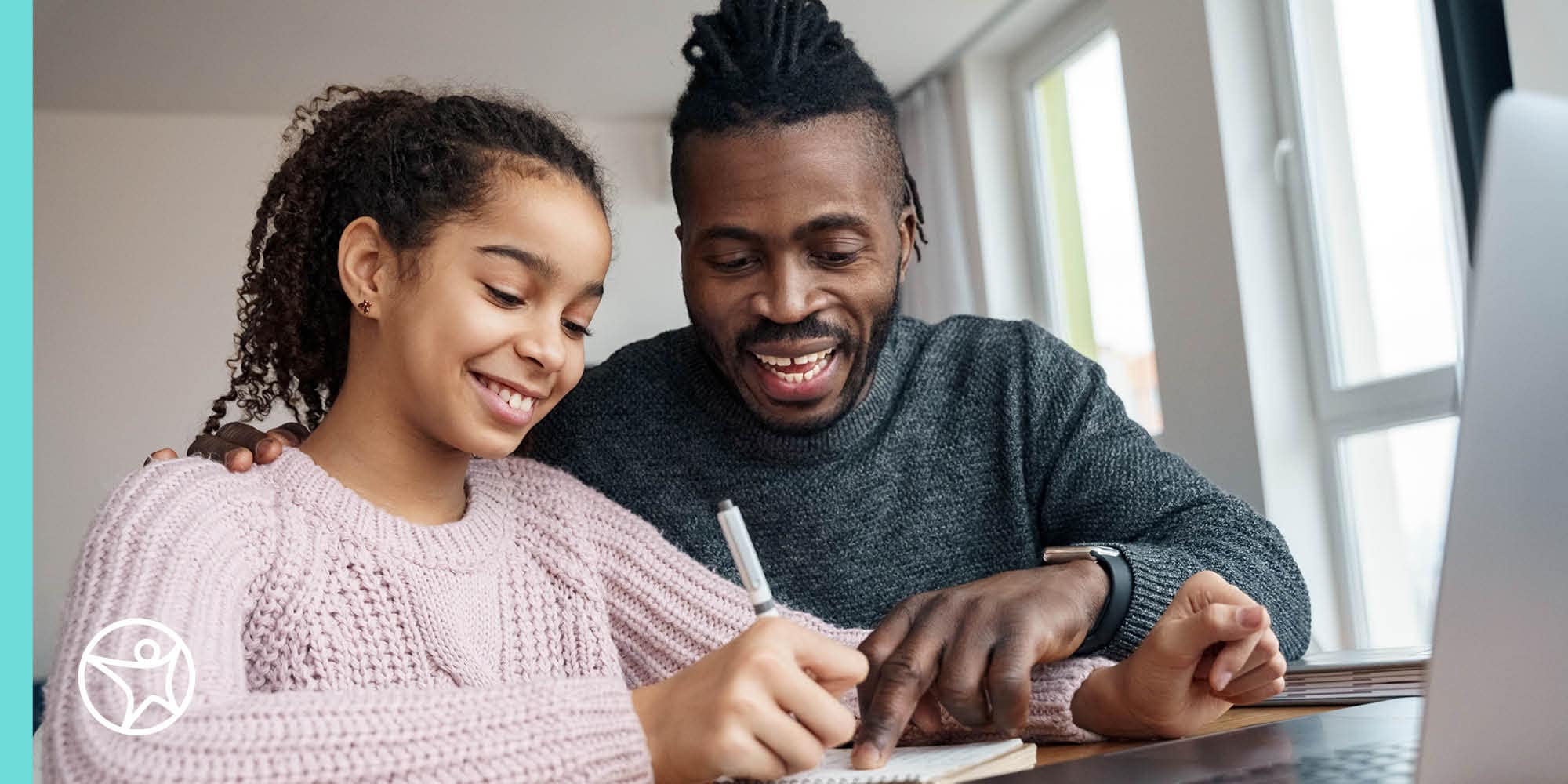 Online schools like Connections Academy® offer an accredited curriculum that includes core subjects and a wide variety of electives, giving students the opportunity to learn about the world around them, explore their interests, and try new things every day. But while specially trained online schoolteachers know how to inspire online students in discussions during synchronous classes and one-on-one learning sessions, many Learning Coaches may be wondering how to inspire their student in their home classroom environment throughout the school year.  
With our years of working with K–12 online school students and keeping them motivated and engaged, we've seen a few things that work best. Here are seven ways to inspire online school students at home. Hint: these tips are also great for inspiring students learning at traditional brick-and-mortar schools!  
1. Empower Students to Create Their Learning Environment
Even though every day is a little different in online school, students spend on average 4–6 hours each school day completing lessons and attending virtual classes. It's important for them to have a learning space that is not only comfortable, but is inspirational, helps them stay focused, is appropriate for many types of learning activities, and is uniquely theirs. Empower your student to help create and arrange their learning space. Take them shopping for a desk, chair, and school supplies. Ask them what they feel would keep them inspired in their learning space. Making the home classroom environment something that they feel is truly theirs will inspire online school students and help keep them motivated to learn.  
2. Decorate with Inspirational Quotes and Artwork  
Another way to inspire online school students, foster kindness and mindfulness, and encourage a positive attitude is to incorporate inspirational quotes and artwork in their learning space. Whether you choose to highlight historical figures, athletes, inventors, scientists, or authors is up to you! You know what will inspire your student best. Let them help pick the quotes and artwork that have special meaning for them.  
3. Look for Sunlight  
When setting up your home classroom, look for a space that has natural light. Sunlight triggers cortisol levels to rise and affects a student's general emotional and physical well-being, which can positively influence their ability to learn and inspire them to stay engaged. Sunlight can also help improve your student's overall mental health. One note of caution: when positioning your student's computer monitor, be sure to check for sun glare against the screen. 
4. Stay Organized!
A messy desk and a cluttered learning space can actually cause stress and anxiety(opens in a new tab). It's hard for students to stay inspired when they are surrounded by clutter! Include organizational tools like file cabinets and paper trays in your student's learning space to keep everything well organized. Check out these organizational tips from other online school parents to help you and your student stay organized.  
5. Build Daily School Schedules Together
Inspire online school students by getting them involved in creating their daily school schedule. Discuss class choices together and let them choose their electives. Take into account their requests for downtime. Let them choose the activities and extracurricular clubs they would like to join. Students who take an active role in decisions and feel like their voices are being heard are more likely to be inspired and stay motivated. 
6. Incorporate Hands-On Learning
Hands-on learning taps into something teachers have always known—children learn best when they are actively engaged with the learning activity. Inspire your online school student, keep them engaged, and spark their curiosity by incorporating activities like science experiments, art projects, and outdoor PE games. You can also connect with other online school or homeschool parents to create a learning pod, where students gather to study their lessons together.  
7. Set Goals
Learning to set goals helps students gain independence and gives them a positive mindset. They also inspire students to work hard and persevere to achieve their goals. Help your student set realistic and achievable short- and long-term goals. Keep these goals displayed in their learning space to encourage them and keep them motivated. You can also incorporate small rewards when students work hard and achieve their goals.  
Online School Inspires Students
Connections Academy, a public K–12 online school, offers flexible daily schedules and the ability for students to complete lessons at their own pace, which inspires students to become self-motivated, independent learners. As students advance through online school, they develop important self-reliance skills that will help them succeed in school and wherever their journey takes them next. It's never too late to make the switch to a new school experience. Join a Connections Academy information session today to learn more about the benefits of online school.  
Related Posts