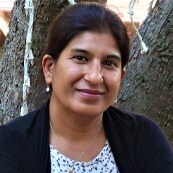 Why We Selected California Connections Academy
"We felt our previous online school was complicated and the support from teachers was lacking. We looked at the Connections Academy website, did more research by looking at reviews, and decided this school would be right. Soon after enrolling Neil, we knew we had made the correct decision. We were greatly relieved. 
Neil started to take more interest in his studies. He became focused and disciplined. He started to do schoolwork independently. He said, "I love the curriculum of Connections Academy. The course website is so easy to navigate and very clear to understand. It saves me time." 

"You cannot go wrong with Connections Academy. I consider them the best in online education."

— Suhki
The Experience of an Online School
Communicating with Neil's teachers is the best of the best at Connections Academy. They always pick up the phone on- time, call back if they're not available, and send reminders through emails. Neil loves music, math, and science. Being a nurse, I understand science and math and love to help him. I also enjoy teaching, so being his Learning Coach really works for us both.  
Neil is passionate about music and has two world records for playing 107 musical instruments. He also composes film scores and is a stage performer. Neil's schedule is so busy—, without online schooling it would be hard to accomplish all that he does. 
Neil adjusts his schedule daily depending on his priorities. If he's busy in the morning with his music projects, then he studies in the evening. Connection Academy gives him the flexibility to adjust, which allows him to excel in his passion.  
The school's counselors have been a great help in deciding Neil's path after high school. They've helped us select the right courses with college in mind and have given us recommendations for colleges and universities."