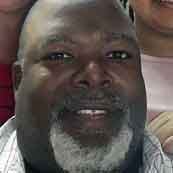 "We discovered California Connections Academy through TV commercials and our own internet research," said Michael. "What interested us was the fact that the school is online.
My child can do school anywhere easily, and that really works well for us. The quick checks, quizzes, and tests all prove that my daughter is doing well and keeping up with her schoolwork. My favorite Learning Coach activity is discussing the lessons with her. I feel like online school has made us closer," he said.

"We love California Connections Academy because it gives us the freedom to do school anywhere!"

— Michael
"My daughter finds many ways to stay connected to friends and teachers. She connects online through social media, goes over to her friends' houses, or has her friends come over to our house. We can also talk to a teacher through email or phone calls.
I feel like online learning is slightly more work for us as parents than when our child was in a brick-and-mortar school. Sometimes it's hard to keep our student motivated, but I also feel like our student is learning more."