What's Your Style? 4 Time Management Personality Types
by Beth Werrell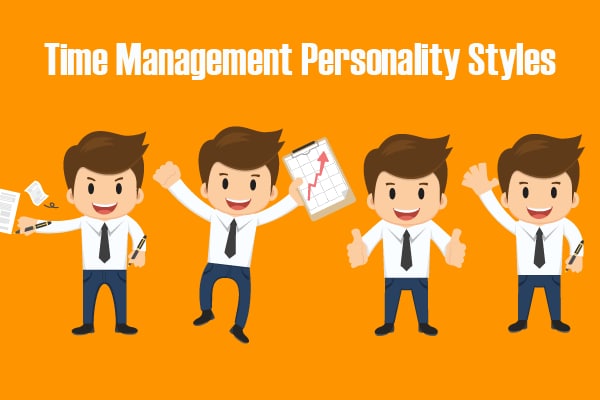 When it comes to managing your time, are you more like John F. Kennedy or George Washington, Charlie Brown or Sherlock Holmes? Today, we invite you to find out which time management type you are.
Knowing your time management style is the first step in finding the strategies that work specifically for you as a Learning Coach and also for your student.
Evaluate Your Own Time Management Style
Review each time management personality type below to uncover your family member's time management style. Don't worry if you have traits in more than one category.
The Early Bird
Famous early birds include George Washington, Queen Victoria, and even Santa Claus.
I added this exercise to my to-do list.
When I get an assignment, I immediately identify all the tasks involved and plan my time accordingly.
When planning or working on projects and portfolios, I prefer working on one subject and project at a time.
I'm usually one of the first people to arrive for class or social events. I like being on time!
I am stressed when other people are late or when something forces me to be late.
The Multitasker
Well-known multitaskers include Lucille Ball, Charlie Brown, Amelia Earhart, and John F. Kennedy.
I am doing other things while going through this exercise.
I like having control over my own schedule so I can "switch it up" to keep school and life interesting.
I often underestimate how long it takes to complete a task.
I'd like to get items on my to-do list done right now, but I tend to wait until the last minute.
The Helper
Famous helpers include Oprah Winfrey, Mozart, Martin Luther King, and Mother Teresa.
I forwarded this post to friends who also need some time management help.
I remind my friends about fun events and decide if I'm going based on their interest.
Sometimes, I fall behind on my work because I'm helping a friend or family member.
I find it hard to say no.
The Deliberator
Famous deliberators include Sherlock Holmes, Quincy Jones, Eleanor Roosevelt, and Moses.
I am considering what to learn from this exercise to advance my next assignment.
I see the whole picture and the small parts. I excel at breaking down large projects into individual tasks according to their priority.
I like to make decisions based on facts. I want time to review all information needed in any given task.
I am stressed when someone else imposes a deadline that requires me to rush.
This quick exercise may have given you some clues for more effective use of your time. Next week, we'll provide tips for making the most of any of these time management personality profiles.
Related Posts