Planning Your High School Graduation Party on a Budget
byConnections Academy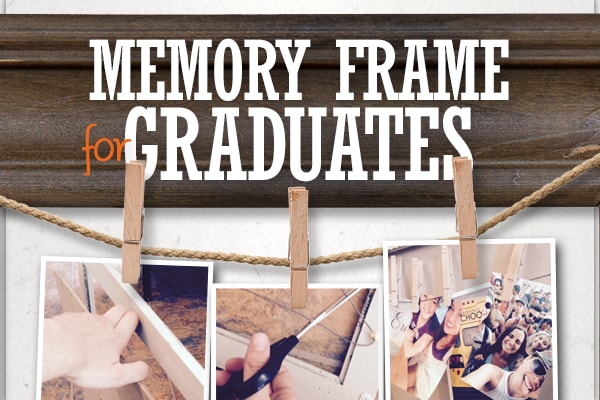 There's a lot that goes into planning a high school graduation party, but it doesn't have to be overwhelming. We've gathered some budget ideas to help you and your graduate plan for this memorable graduation milestone without breaking the bank.
Graduate Memory Board
If you've ever attended a graduation party, you've probably seen a table or poster board covered in pictures and keepsakes of the graduate. Creating a memory board is a great way to bring your family together for this important occasion and to celebrate your graduate's success as a virtual high school student. We've put together a step-by-step guide to creating your own memory board, with a twist. Your graduate can use this as a centerpiece at his or her graduation party and have your guests participate by bringing mementos to add to the board. After the party, your graduate can take the board home or hang it in his or her new college dorm room in the fall. Click the image below for full instructions.
Graduation Party Invitations
Don't overthink the graduation party invitations, especially when trying to keep costs down. Your guests will be excited just to get an invite. A good way to stay on a budget is to find a free graduation party invitation template online and create your invitations using the tools provided. If there is no space for a photo on the invitation and you'd like to include one, then slip the picture in the envelope. Don't forget that handmade cards are a fun option if you have the time to make them. They can serve as a graduation announcement at the same time.
Guest "Book" Keepsakes
You're about to get together with loved ones and celebrate your graduate. Wouldn't it be nice to have more than photographs to remember the day? Guest books and other keepsakes are a unique way to make the memories last. Set up a table for guests to record their favorite memory of the graduate. You can set up a simple book and pen station, or a memory jar for guests to drop notes in. If you want to get more creative, buy a blank Jenga set and have guests write their memories directly on a Jenga block. Each time you play Jenga, it will be a nostalgic experience! If your graduate is a world traveler, you can also purchase a globe with muted colors and have guests write directly on the globe with permanent marker.
Graduate-centric Mason Jar Centerpieces
Centerpieces can light up the room and pull the whole theme together. Eliminating the need for streamers or confetti, centerpieces take little cleanup and add a personalized touch. One option is to fill mason jars one-third of the way with sand and then to stand a picture of the graduate in the sand. Wrap twine around the top of the mason jar and loop a paper cutout of a graduation cap into the twine. Another option is to treat the jar as a vase. Cut out circular pictures of the graduate on cardstock and glue them to tongue depressors. Stick these in your jar vase along with the graduate's favorite flowers. Get creative with your mason jar centerpieces! It's a budgeted way to tie the room together.
Food Bar
While some choose to have their graduation party catered, this isn't necessary. If you'd rather do the menu and cooking yourself, cut up some veggies and fruits for side options. Place them on a table with chips and any side dishes guests may bring. Then choose a main dish to create a food bar around, such as a taco bar or a hot dog topping bar. A food bar provides guests with the option to create their own meals. You can offset the cost of providing food and simultaneously keep your invitees happy.
Cupcake Decorating Station
Bake some cupcakes for a quick, easy way to give your guests a sweet treat. Vanilla and chocolate cupcakes are all you need for your cupcake station. Place topping options next to your cupcakes, such as different colored sprinkles and little candies of your choice. To keep with the graduation theme, make some edible graduation caps to top off the cupcakes or for guests to grab and munch on.
Graduation Party Activities
Have a few simple games ready for your guests to play once they're done writing down their fond memories of the graduate. These can be simple. Use spray paint or chalk to draw a Twister board outside. This game is a crowd favorite for kids and adults. Other outdoor games to consider include horseshoes, bocce, foursquare, and more.
If your party will take place indoors, set up a photo booth and provide a digital camera with a remote or timer for your guests. You can also have graduate-focused games, such as "Guess the Year," in which you set up a picture board of the graduate at different ages. Have your guests guess what year each picture was taken. At the end of the party, give an award to the person whose answer was closest.
Related Posts