Connections Academy Student Volunteers Impact the World
byConnections Academy
4 min to read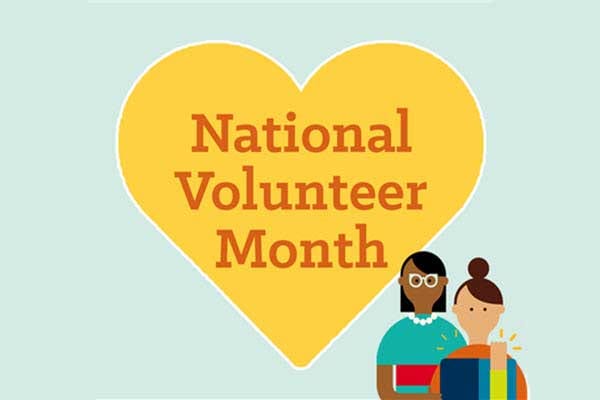 In small towns, in urban centers, and around the globe, Connections Academy students are making an impact with the time and commitment they are showing through volunteering. As these outstanding contributors find their passions by giving back, they are also finding their paths in life as they shape their days around volunteering and school.
Isabella Advocates for Water Safety
After a harrowing white water rafting trip where she nearly drowned, Ohio Connections Academy student Isabella D. used her experience to advocate for water safety. Isabella learned that Lake Erie, near where she lives, had the most reported drownings of all the Great Lakes. This spurred her to take action. She volunteers with children, teaching them about basic water safety, and gives swim lessons. In addition to promoting this lifesaving skill, she believes that knowing how to swim provides a foundation for self-confidence, healthy living, and a lifetime of enjoyment.
Madison Smashes Stereotypes in STEM
Georgia Connections Academy student Madison K. found her passion through STEM activities. Now, she spends her time volunteering with her local YMCA, coaching girls with their robotics projects. By giving back to other girls who also love science and engineering, she is helping to pave the way for the next generation of women in science. Madison has her sights set on a degree in mechatronics engineering, which combines computer science and mechanical and electrical engineering.
Gracie Uplifts Hospitalized Children
Gracie learned of the fear, pain, and unknowns that can come with hospital stays after she was diagnosed with a brain tumor at age three. That's why she decided to start her nonprofit organization, Gracie's Toy Drive Campaign, with Riley Hospital for Children. Her charity's mission is to spread hope to children who are undergoing care at Riley. Gracie started her charity in kindergarten and is still going strong, now in the seventh grade at Indiana Connections Academy. Her goal this year is to collect and distribute 15,000 toys.
Bryan Promotes Fitness and Healthy Living
Bryan W. turned his passion for exploring the outdoors into activism for healthy, active lifestyles for kids. At age 11, Bryan was named a Buddy Bison Ambassador by the National Park Trust. This role allows him to connect with other schoolchildren and advocate for land conservancy, park usage, and fitness. His goal is to end childhood obesity and prediabetes on the reservation where he lives. He attends Arizona Connections Academy.
Wyatt Raises Funds to Save Animals
Fifteen-year-old Michigan Connections Academy student Wyatt L. hopes to raise $10,000 for the Stage Nature Center to help rehabilitate five owls. The nature center has been a refuge for Wyatt where he can walk the trails and see wild turkeys, and participate in educational programs about nature.
Carlie Spreads Kindness in Her Community
Carlie S. started her nonprofit at age 9 to spread kindness in the world through many different types of charitable giving programs. She has done toy drives, has organized fund-raising races, and has delivered meals to first responders. Carlie enjoys giving back and having a schedule with Oregon Connections Academy that allows her to integrate Carlie's Kindness Campaign into her school day.
Feeding Refugees Is Jakayla's Focus
INSPIRE Idaho Connections Academy senior Jakayla W. spent two months biking 4,000 miles from Seattle, Washington, to New York City. Her ride raised $4,500 to feed refugees from Southeast Asia and to raise awareness of issues affecting migrants. With online school, Jakayla was able to keep up with her studies while she pursued her passion.
Ava Spreads the Arts in Underserved Communities
A Day of Ballet is the brainchild of Ohio Connections Academy student Ava M., and its purpose is to raise scholarship money for disadvantaged students to study ballet. She raised $1,500 for a dance student to continue studying. And her work has inspired other dance companies to help fund the scholarship in the future.
These outstanding student volunteers are motivated to succeed in the classroom and beyond when they are able to include their volunteerism as an important part of the day. Connections Academy online school gives students in grades K–12 the opportunity to learn at a pace and schedule that works best for them. Your child can benefit from such an opportunity too. Read more about Connections Academy students.
Related Posts