8 Books About Gratitude for Elementary Students
by Beth Werrell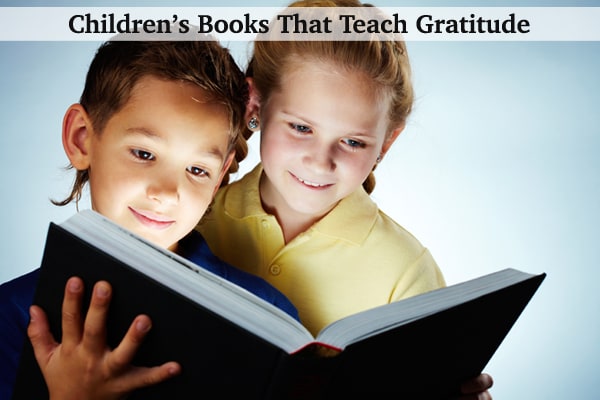 Stories about gratitude and thankfulness abound during this time of year. If your elementary student is an avid reader, try Connections Academy's list of books about gratitude! Read more to learn about the various festive story options that are perfect for showing your child the meaning of gratitude. These easy reads for elementary schoolers are perfect tools to engage your child in reading while teaching him or her life lessons in thankfulness.
Sylvester and the Magic Pebble
This simple, impactful story teaches children to show appreciation for what they have. It begins when Sylvester the donkey discovers a magic pebble that grants his every wish, but soon after he is confronted by a lion. In a panic, Sylvester wishes to be a rock to escape the danger, but being that he can no longer hold the pebble while he is a rock, he must remain a rock until he is switched back into a donkey by outside forces.
The Giving Tree
This emotional tale about an ever-changing relationship between a boy and a tree takes the reader through a journey of giving and self-sacrifice. The story begins with a young boy who loves a tree. He plays in its branches, eats its apples, and slides down its trunk. The Giving Tree is a classic tale of what it means to be thankful and how there are various ways to show gratitude and love.
Rainbow Fish
This story follows the most beautiful fish in the sea, who, in the beginning, is reluctant to share his beautiful sparkling scales. Once he realizes that he can raise the spirits of the fish around him by sharing his beautiful scales with them, the rainbow fish finds true happiness, makes friends, and learns to be thankful for the important things in life.
Bear Says Thanks
Bear Says Thanks is a heartfelt story about how to be thankful for the people around you. After Bear decides to throw a feast with friends, he realizes his cupboards are bare! His friends each graciously bring a dish to the feast, and Bear thanks each friend individually for their generosity.
All the World
All the World teaches children to be grateful for all of the wonderful gifts in life, big and small. The story follows a family throughout their day and explores the simple beauties of life. The illustrations will draw your child in, but the story will be what sticks with him or her.
Did I Ever Tell You How Lucky You Are?
This book reviews a myriad of extreme situations that will encourage your child to contemplate how lucky he or she is. Sitting on a cactus, an old man uses humor to describe a number of situations the young boy sitting beside him is lucky not to have to endure in this classic Dr. Seuss book.
Thanks a Million
This collection of sixteen poems illustrates the power of showing gratitude to others. Thanks a Million explores different scenarios in which characters express thankfulness and helps children understand the impact of a simple thank-you.
To learn how you can be more involved in your children's education and enjoy the rewards of helping them succeed, visit the website for Connections Academy online public school. Or to learn about online private school, visit Pearson Online Academy 's website.
Related Posts