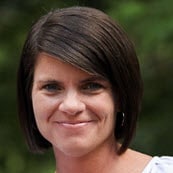 Leslie Roberts started teaching in 2005 and joined Lowcountry Connections Academy (LCCA) in 2021, where she teaches math to students in middle school. According to Ms. Roberts, the most rewarding part of teaching at LCCA is the connections she makes with students, families, and colleagues.
Why I Became a Teacher
I felt called to teach from the time I was in high school. My love of math, and my ability to help others make sense of it, sparked a passion and desire to use education to reach students wherever they are.
I like breaking the class into small groups to allow students to explore and problem-solve with their peers. Students love the opportunity to work this way; it allows them to strengthen the connections they have in the classroom.
The Online Experience at Lowcountry Connections Academy
What Families Considering This School Should Keep in Mind