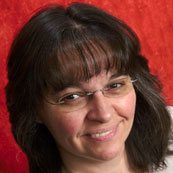 'I am very pleased with my experience with Ohio Connections Academy. My daughter has truly benefited from being enrolled at this school.
The option of learning a foreign language especially appeals to me, as my daughter is very good with languages, and our family has been endeavoring to learn at least two new languages in addition to English. The fact that she didn't have to wait until high school to be able to learn a second (or third) language is wonderful, because children tend to pick up languages more quickly when they are young.

Ohio Connections Academy has been the wisest educational decision that I've made for my daughter. Thanks, Ohio Connections Academy!

— Ms. Bolton
The Educational Technology course is outstanding in that it teaches students how to use Microsoft products, which will be beneficial in the real world when it comes to finding a job. My daughter really enjoys creating PowerPoint presentations and learning new features of Microsoft Word, Excel, and PowerPoint.
There is also much room in the curriculum for students to be creative. For some lessons, they can select from a variety of options or design their own learning activity; for example, they can pick their own science project, do an interview as a character from a story on video for a language arts project, or create a board game for math, and the list goes on!
I'm very happy to be able to have greater parental involvement—knowing what is going on in my child's curriculum and playing an active part in her learning process. I've also found that my daughter gets sick much less often than she did when she was in a bricks-and-mortar school.
I've attended school field trips, like the one to Harry London Chocolate Factory, and I've enjoyed them so much that I've volunteered as a Community Coordinator to help arrange future field trips for the students. This has been very fun and helpful in facilitating my daughter's interaction with her peers. Ohio Connections Academy has been the wisest educational decision that I've made for my daughter. Thanks, Ohio Connections Academy!'