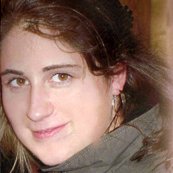 "While I was pregnant, I knew that I had to homeschool my kids. It was a sense of urgency that wouldn't go away. At the same time, I didn't want to homeschool because I didn't feel capable of giving my kids the best education, especially as they grew older. As time went on, I taught them to read and write and do basic math. They were like sponges. They were learning and able to apply the learning to real-life situations. I knew they were very smart and that I would not be able to take them to the educational levels they were capable of.
Originally, I never knew that virtual schools like OCA existed. As I was researching which way to go, my choices boiled down to a Montessori school around here or an eSchool, such as OCA. I ended up choosing Connections Academy over the other schools, for several reasons. First, Ohio Connections Academy is a K–12 grade school, whereas Montessori only goes to grade eight. I knew that I did not want my children to change schools after the eighth grade. The Connections Academy staff was well-organized at an informational meeting I attended. They were able to answer all my questions without hesitation. Because my first impressions of Connections Academy were outstanding, I knew that the quality of education and teachers' performance would be to high standards as well. And I was right! Not only were they outstanding as I had guessed, but they also had a Gifted and Talented program and Spanish courses for kindergartners! I felt that my children would not be held back. In the end, it was very easy to enroll and easy to comprehend the steps to become a Learning Coach for my children.
At first, I was scrutinized by everyone for doing eSchool because they felt it would ruin my children socially. I even feared this in the beginning. However, time has proven that eSchool has actually bettered them socially. I have had them in gymnastics for five years, karate for four years, soccer for two years, and wrestling for one year. They go to church on Sundays and Wednesdays. I am always told in amazement how well my children behave and get along with others. I believe that in a bricks-and-mortar school, children are exposed to being labeled by other children and teachers. Many times they don't know how to deal with it. At OCA, they don't have to fight for the attention and approval like they would have had to in bricks-and-mortar school. Because my children weren't exposed to rejection or peer pressure in early life, they don't have low self-esteem. They are able to walk up to people and make friends. They are also better equipped to be leaders, not followers, when put in an awkward situation. They have developed a stronger sense of self from being in a nurturing educational system.

If I had to sum up what I love most about OCA in one word it would be: time. OCA gives time back to a parent—time to enjoy the big moments in life like your children's first written letters and first words read from a book. I am now able to see the look of success on their faces when they have overcome an educational hurdle. I can also accomplish my daily tasks, and most importantly, look back in time and smile because I made the right choice. OCA and time...priceless!

— Ms. Murad
If I were to give you 'a day in the life' of a typical student and parent, I would say this: Our typical day always varies, depending upon our schedules. That's the beauty of Ohio Connections Academy—it's flexible and truly tailored to the children's needs. The only exceptions to the flexibility are mandatory LiveLesson® sessions. That's okay, though, because they are always scheduled for the same time and day of the week. Therefore, we plan around those classes.
The LiveLesson sessions are interactive and monitored. The kids love these LiveLesson sessions. Miss Franz makes the math lessons so interesting that the subject matter becomes easy to understand. Also, in that class, no one else knows if you made a mistake. During the literature LiveLesson sessions, Miss Molly takes the readings to a new level and lets the kids feel confident in answering questions out loud. She has a way of building the kids' confidence even when they feel unsure of themselves. Because of the positive feedback she gives them, they want to participate and discuss more. This really makes a difference in the overall scheme of things. I pay close attention to things like this, because it makes a difference in my children's attitude toward learning. I want my children to love learning.

There is a huge difference between Ohio Connections Academy's approach and that of the best bricks-and-mortar schools out there. At OCA, my children are given more opportunity to succeed. OCA provides so many different ways of learning including tutorials, LiveLesson sessions, and WebMail messaging. When using the Teachlet® tutorials, my children can pause or rewind without interfering with other students' progress. The students are truly able to work at their own pace. Both kids have been able to speed up or slow down on a lesson if they needed to. This helps them to better understand the subject matter and build a stronger foundation. Bricks-and-mortar schools do not offer so many ways to learn. It is impossible not to get the extra help you need at Ohio Connections Academy!
I am so thankful that I have the pleasure of being a Learning Coach for my kids. Not only do I understand my children's needs, but I have also bonded better with them. As a mother, part of my job is to be their advocate. Since I am directly involved, I have a better understanding of what needs to be voiced or addressed, especially at their age. OCA really does an excellent job of listening to and solving an issue before it becomes a problem. As a Learning Coach, I don't worry about teaching a subject. I sit and enjoy learning with my kids. The responsibility isn't a burden like it would be if I homeschooled. Therefore, I enjoy it more."