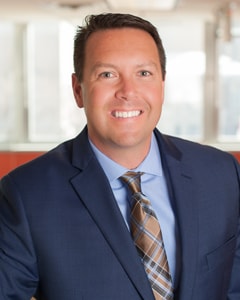 Dr. Chris McBride is honored to serve as the superintendent for Nevada Connections Academy. Before joining Connections Academy®, he served as the principal/director for Mariposa Academy in Reno. Dr. McBride has also worked in education as an assistant principal, dean, regular education teacher, and special education teacher at the middle and elementary school levels. He found his love for education and children working as a wilderness youth counselor for at-risk youth in North Carolina.
Dr. McBride believes all students can graduate from high school ready for college or a career if they're provided with a safe environment, excellent teaching, and family support.

"Educational leadership is about creating a vision for student success, then inspiring all stakeholders to commit to the attainment of that vision. Those stakeholders include students, parents, educators, and the community as a whole. The educational leader must then provide the resources needed that will enable all of the stakeholders to work together in support of the vision."

— Dr. McBride