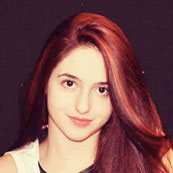 "My family and I chose Connections Academy because it provided the opportunity to take school with you wherever you go! I loved the flexibility. It allowed me to plan my schedule in a way that I could do my work while in the airports and hotels when traveling for competitions. I loved attending LiveLesson® Sessions, and my favorite teachers came from Connections Academy.
Competitive ballroom dancing and my education are both of high and equal importance to me. I have been a ballroom dancer for almost 11 years now and have pursued it on a very high and competitive level. Going to a bricks-and-mortar school and dancing at the same time kept getting harder and harder as time went on. Attending that school did not physically allow the time to work on both my dancing and my education simultaneously. Connections Academy offered me absolutely everything that allowed me to pursue both academics and dance at a high level. I was able to take the AP and Honors classes that I wanted, and I was able to fit in my dance practices and competitions.

"Connections Academy gave me many valuable skills that I will use not only in my college career but also for the rest of my life."

— Natalie
California Connections Academy helped me to become more responsible and self-sufficient. I was in charge of making my schedule every day which included completing all of my lessons on the 'to-do' list, attending the LiveLesson sessions, and planning my extracurricular activities and practices. At first it was difficult to force myself to complete all the needed lessons for the day in this new way, but as time went on, it became easier.
I was lucky to have an inspiring group of teachers and staff who were there when I needed them and were always open to answering my questions. I felt like they really cared and pushed for every student to succeed. Specifically, when the time came to apply for college, the counselors and teachers really helped me understand the steps I needed to take to complete the applications. They helped me edit my personal statements, and they offered LiveLesson sessions on anything from Financial Aid, to a real admissions staff member from UCLA talking about what she was looking for in an applicant. It was this support and belief in every student that pushed us all to follow our paths and dreams.
Connections Academy really helped prepare me to work independently. I make my own schedule every day and am able to concentrate and get things done quickly. Connections Academy gave me many valuable skills that I will use not only in my college career but also for the rest of my life. At this moment, I am a student at the University of California, Riverside, where I am studying pre-business. I still pursue my passion of competitive ballroom dancing during my free time. Last year, I had the opportunity to represent the United States at the World Championships in Paris, France. In one of the events (Fred Astaire Under 21 Latin), my partner and I placed 8th out of over 50 couples from all over the world. We were ecstatic to have had this opportunity, and if it weren't for Connections Academy, I would not have been able to get to the level of dancing I am at today.
My goals for the future are to graduate from UC Riverside and possibly apply and pursue business school. I will continue to pursue my career in ballroom dancing as well. I feel like I am prepared for anything life may throw at me. Connections Academy has helped teach me skills that will benefit me as an adult."