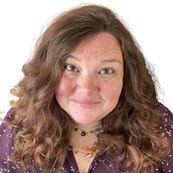 Why I Became a Teacher
"The wonderful thing is that you will be supported! Your teachers are not there just for your student, but to help your family be rock stars with online learning. It is life-changing! Go for it!"

—  Ms. Andrade
At South Carolina Connections Academy, we allow students to work on their curriculum in a way that meets their learning style and needs. The flexibility of the program allows students to get their work done, encourages extra curriculars, and leaves lots of time for children to develop their individual talents!
We focus on South Carolina State Standards, just like any other public school. We have a strong curriculum that is tested and pushes children to be college and career ready! Giving children the chance to work in a way that works best for them.

My Interests
I enjoy heading to the beach and exploring new places with my two wonderful kids, one which is currently a student at South Carolina Connections Academy."