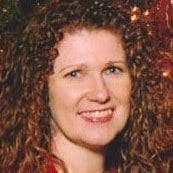 "When I first started looking into alternatives for my daughter's education, several things were very important to our family: accreditation, curriculum, and activities. Connections Academy has all three, plus much more. My daughter, Morgan, is part of the Gifted and Talented program at Connections Academy. The curriculum is challenging but never overwhelming. The teachers are well-educated and caring professionals. They are able to give her the time she needs to fully understand any problem or answer any questions she may have—all she has to do is send an email or call them. You are never alone! Students have access to many educational tools such as Discovery Education™ and BrainPOP®.
I like that the students are able to work at their own pace, and that the education is personalized for each student. For example, Morgan is working two grades ahead in math class. When she attended our local bricks-and-mortar school, math was her weakest subject. Thanks to Connections Academy, that is no longer the case.

Connections Academy has gone above and beyond all my expectations. Enrolling my daughter here is by far the best decision I have ever made as a parent.

— Pam