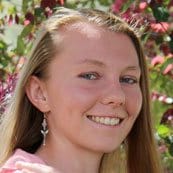 My family and I were interested in SCCA because of the flexible schedule and the multitude of class options. Because of the amount of time I spend training and competing in Taekwondo, the flexibility of the program really worked well for me. I also liked the commitment of the teachers to help each individual student succeed academically. When I needed help, I knew that my teachers would do everything they could to allow me to understand the material. Also, unlike bricks-and-mortar public school, I feel as though my teachers at SCCA truly cared for my education as well as my dreams for the future.
SCCA is different from my previous school because I learned and retained information at my own pace. At SCCA, the lessons are directed toward preparing you for real-life situations, instead of a test at the end of the year. They went out of their way to help me understand the material. With SCCA, I understand the material and I am confident it will allow me to succeed in any future career I may choose.
Outside of SCCA, my passion is Taekwondo. I started training and competing at the age of 12. I have competed and won in state and regional level competitions for years. Some of my recent big competitions have included the 2014 Jr. World Team Trials, 2014 Youth Olympic Team Trials, 2014 U.S. National Championship, and the 2015 U.S. Open. I secured my titles of North Carolina AAU State Champion and South Carolina USA Taekwondo State Champion. My overall goal in Taekwondo is to compete in the 2020 Summer Tokyo Olympics. In order to improve and evolve in the sport of Taekwondo, I train many hours at my house, in my TKD gym, and at a local Crossfit gym. SCCA allows me to complete my schoolwork on my own time and at my own pace. When I am not training or traveling, I am either doing schoolwork or hanging out with friends and family.

I love SCCA because I pursued my dream of competing in the 2020 Olympics, while excelling in school and paving a future for myself in the field of sports medicine.

— Jessica