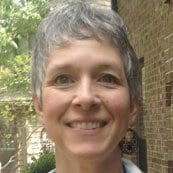 "We first heard about SCCA in 2013 when I was considering high schools for my daughter. I learned about SCCA from a mom that was removing her kids from the bricks-and-mortar school and starting SCCA. She gave me more information and the name of another mom I could talk to about it. From what I heard, it just seemed like a good fit for us. I wasn't ready to have Amberlee go into a traditional school setting just yet, nor did I want to take on the responsibility of homeschooling her and making sure that she met all her high school requirements. The best part of this program was the fact that Amberlee could still be at home with family and keep many of the same activities, jobs, responsibilities, while still meeting her high school educational requirements. After adjusting, it was clear that that this learning environment works well for her. Her brother, Sawyer, joined SCCA a year later.
Amberlee enjoyed her courses, and I saw her excel in each subject. I am happy that Amberlee was able to learn Japanese, as I spent two years in Japan myself. It was fun watching her go beyond even my knowledge and speaking in a way that sounds like native Japanese to me. Sawyer still has the homeschool co-op that he is able to attend once a week. It keeps him connected with his friends and gives him an opportunity to be involved in several extracurricular activities outside of SCCA. He is also involved in a local theatre where he is able to show off his musical and acting abilities.

After teaching my children at home for eight years, SCCA has made it possible for my children to stay in a home learning environment, keep the same opportunities and activities, and receive a quality education.

— Bethany