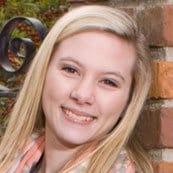 "I knew when I decided that I wanted to be a professional ballet dancer that I could no longer attend a traditional high school. School was always very important to me, especially keeping up my grades. I knew that I needed an online school that could give me flexible hours, yet still provide me with a strong structure. That is exactly why I chose SCCA! The teachers were so kind and helpful, and there for you whenever I needed them. SCCA worked perfectly for my schedule because I had varying days and times in which I could complete school. My favorite subject at SCCA was economics. To me, economics has the most prevalent real world applications, such as buying a house and having a job.
My favorite activity outside of school is ballet. I started doing ballet when I was 4 years old, and I have never quit! It allows me to express myself in a way that I cannot always do verbally. The rush you get when performing onstage is something that never gets old!

South Carolina Connections Academy allowed me to become a professional ballet dancer with the Columbia City Ballet and still get an excellent education at the same time!

— Anna