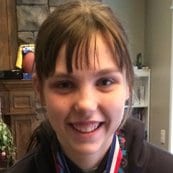 "What mostly interested me in WYCA was that it had higher standardized scores than my previous bricks-and-mortar school. I also liked that the school offers many interesting clubs and electives. I like that I can plan my lessons and day out to fit my boxing schedule. Last year when I had to miss school to travel for boxing, my teachers either couldn't give me homework in advance for me to do on the road, or I had no instruction to go with the assignments. WYCA has made it easy to get my work done without missing out on lessons.
My favorite subjects are math, language, and Chinese. My language teacher and my math teacher are both very responsive. If I need their help, they always get back to me almost immediately.
I am most passionate about boxing; I have had nine wins. I am training for the National Prep Junior Olympic tournament this year. My boxing schedule is very demanding, so the flexibility of WYCA has given me the chance to become a national champion and a straight A student. I don't think I would have had the same opportunities in my former traditional public school."

"The thing I like best about being a Wyoming Connections Academy student is that I am able to excel and achieve my full potential as an athlete and a student."
— Sarah