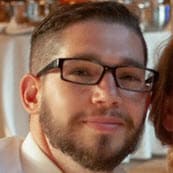 Why I Became a Teacher
The Online School Experience at Maine Connections Academy
Maine Connections Academy prepares students in a number of unique ways. Our coursework is rigorous and certainly prepares students for success at the college level. Our 1-on-1-time, open lines of communication, and multiple layers of support and intervention keep students accountable and help build the interpersonal skills necessary for success in the "real world".
The school offers far more collaboration and creativity, much more time to work with students 1-on-1, and more opportunities to communicate with families, and working from home sometimes is a plus!
Specific to our world, digital tools open the ability to design engaging activities, games, and simulations. Breakout rooms allow students to collaborate with chat and microphones and allow students to come out of their shell at their own pace.
Family is the most important thing in my life. I have a wife, Sara, three little girls, Nora, Rowan, and Briar, plus a big, goofy dog, Ender. I also have way too many hobbies—bass guitar, cooking, martial arts, blacksmithing, PC and board games, and many others.

"Just like any other classroom–I strive to build rapport and relationships with students and foster an environment where they're comfortable doing the same between each other."
— Mr. Gallo