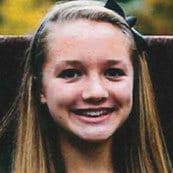 Elisabeth thrived at MCA because she was able to juggle her love of sports with her rigorous academic workload. A self-proclaimed "bookworm," her favorite subject was English. Elisabeth especially enjoyed the extensive amount of writing that she got to do in the class and was even elected as an MCA star student.
Elisabeth is not sure what she wants to do when she is older, but she has considered architecture, psychology, medicine, and journalism.
MCA's scheduling flexibility enabled me to work around a demanding sports schedule during the winter months. In the fall and spring, I was able to focus on both getting ahead and taking my time to enhance learning.
— Elisabeth