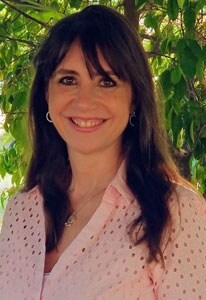 I have been an educator in one form or another since 1993 and have loved my experiences in all the diverse school settings. However, the years since I joined Arizona Connections Academy in 2006 have been my favorite. I have enjoyed working closely with students, families and teachers in my roles as elementary teacher and then as the elementary assistant principal. I believe that online learning can be a wonderful option for students who need increased flexibility, rigor, or individualization.
Above all else, I believe that the relationship between teacher, student, and family is critical to student learning. Student academic success comes first from relationships. Students learn more when they know and trust their teachers and when their parents and teachers collaborate on how best to meet their needs. Arizona Connections Academy teachers and staff understand this need and enjoy the opportunity to build these relationships through regular contact with students and parents.

"I am excited to continue my work at Arizona Connections Academy as its principal. I look forward to continuing to help our students, families, and teachers develop and grow and to provide Arizona students with a high-quality education!"

— Ms. Noto