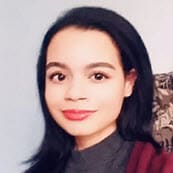 Why I Chose Great River Connections Academy
As the 2018-19 academic year was about to begin, I knew I would soon be moving from Colorado to Ohio and would be changing schools. For many students this would be a terrifying experience, but I saw it as an opportunity to find a learning environment that better suit my needs.

I had been attending a traditional public school and was doing well. However, I wanted a learning environment that offered more flexibility in my schedule and more advance placement courses that would better prepare me for college.
At that time, I found Colorado Connections Academy and attended the public online school for a few weeks knowing that when I made the move to Ohio, I could enroll in Great River Connections Academy. The transition was seamless.

My Online High School Experience
I don't think I would've had the ability to achieve as much as I have if I were still in a traditional school environment.

— Jasmine
My School Schedule
Future Plans